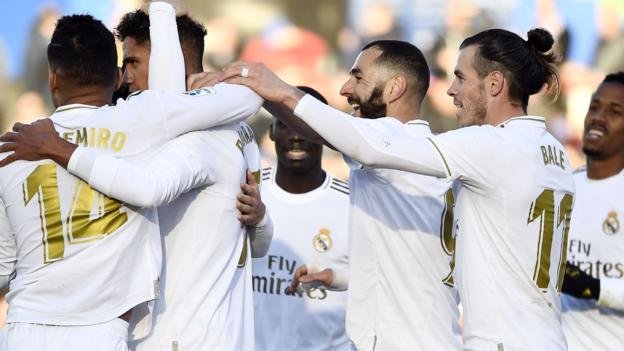 Real Madrid moved back to the top of La Liga - for a few hours at least - thanks to victory at neighbours Getafe.
Real Madrid at it again, always making fans happy with most of their victories during different marches and now they moved back to top as dey defeat Getafe in their last march with  3 goals down, from R.Varane and Modric.
Are we Still unstoppable?
Shared On DLIKE
---