Anyone still remembering Drugwars from the beginning of the year? Building an empire and loosing a lot of investment with it? Just kidding, I had a nice Drugwars break even point and it brought me some extra Steem along the line. Well at a certain point they moved they earning to the Byteball Wallet, and and after that they moved it back to th Steem blockchain. By this time I had lost interest already, because I didnt have enough time to focus on the battles to be honest.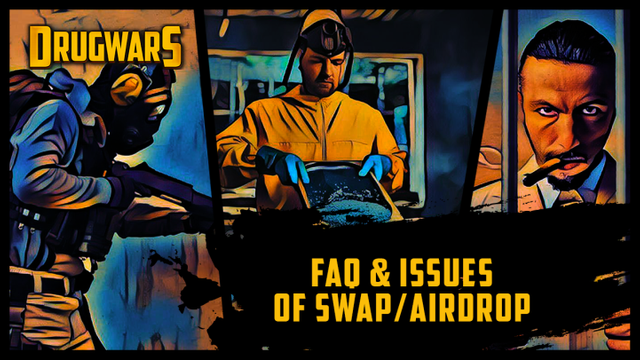 Then at a certain point there was a sort of Airdrop from the DWD tokens to claim back from your byteball wallet back into the Steem wallet. Seeing how much I hate the byteball wallet I tried doing this, having the idea that I didn't really do the right , but ow well...it was free tokens anyways...
Now today I decided to open my Drugwars account to see if the game is still something I would like (admitting I am totally lost in the new world map and everything in beyond). But next to that I also saw 1583 DWD tokens just chilling there in my wallet, which were able to be send to the Steem Engine.
Also send, because who knows what the value might be... And what do ya know it was worth 44 Steem! Thats easy free tokens right there!
So maybe it is a good idea to check your Drugwars accouns people, to see if you have some tokens just hanging around. Thank me later ;)