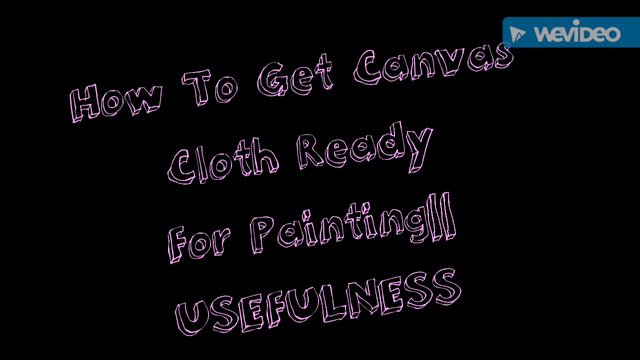 ---
https://www.youtube.com/watch?v=ImseC8wxwXU
This post is to give tips on how to prepare canvas for Painting at home.
---
materials needed
thick fabric
think carpentry wood
nail
top bond glue
roller
---
Procedure
get a thick fabric from the cloth (canvas cloth) material store
nail a square shape plank to the size you want. E.g: 12 by 16inches, 16 by 20inches, etc
nail the canvas cloth on the prepared shaped plank just as seen in the picturesteem
get a smooth roller to apply glue on the canvas for a suitable surface to paint on
leave to dry
After the afore mentioned procedures,the canvas is ready for use.
With love and an artistic view on life until next blog ,when I will be showing and giving more illustration though the making of a good 3D effect portraitures.
I will appreciate your love /vote /comment for my artistic view on Steemit life is highly appreciated.......and I really want to use my works to make impact.
---