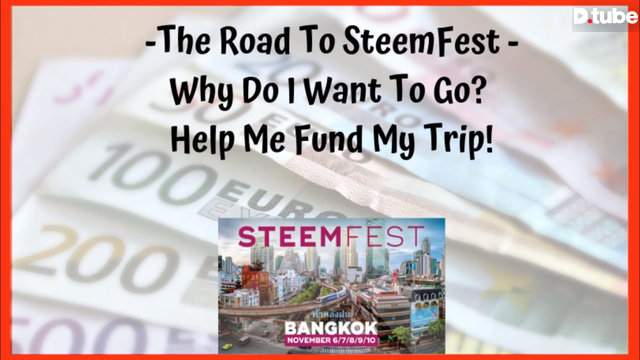 ---
Hey everyone! I am back again with another video...finally... I have been sick and work has gotten in the way that my commitment to doing at least 3 videos are week is shot to hell. But here I am back with a video!
Thanks to @anomadsoul and @blocktrades I get to tell the world why I want to go for Steem Fest and ask for help to fund my trip! I am just so glad that this year it is close to Malaysia and funding the trip is a little easier than say going all the way to Europe. Things have been tough since the start of 2019 but I am looking forward to better days ahead. Since the HF21 has been deployed and HF 22 is coming up, #newsteem I believe is just going to get better although there are some things which I agree to and some that I don't but overall, I am going to go with the flow!
So to answer the question why I want to go for Steem Fest I have decided to break it down into a few things.
1. My passion for all things blockchain and Steem
2. The community of Steem
3. The Steemitmamas
4. My personal-all-on-my-own holiday


My passion for all things blockchain and Steem
I have always been interested in personal finance and it wasn't until 2014 when my first son was born that I felt it was really important to be educated about money and to be able to manage money well. So I started my journey learning different things and that was when I discovered bitcoin. Lucky for me, there was quite a strong but small community in KL that believed in the technology and welcome at that time a girl who knew next to nothing about the technology. My learning curve was steep and then I learned about altcoins which in turn led me to Steem! I discovered Steem in 2017 however I did not start blogging until 2018. I dug down the rabbit hole deeper and found out about the good and the bad. Then, I put my money where my mouth is and invested in Steem! (a few BTC worth) I believe that a decentralised anything is better than a centralised something because then the opportunity for one person to make decisions that could adversely affect someone else is minimised/eliminated. Call me naive but I would so love a world without banks! Hence this opportunity to head to Steem Fest would help me to delve deeper into STEEM that I love so much and to have a better understanding of the technology and what it is capable of. Nothing like standing there in person and seeing/listening to all things revolving around Steem. This will be a major blockchain event out of the country for me.

The community of Steem
It is incredible that something like technology could lead me to people and relationships. (Deep meaningful ones too at that!) I always thought that digital was just that...digital. How do you make friends or get to know people online? I mean Facebook for me was just people that I already knew in real life and then connecting to new people as I met them. But here it is the opposite! Steem enabled me to be exposed to so many people and communities that somehow felt so comfortable that I believe I have some good friends here that I have never met before! So going to Steem Fest would give me that chance to meet those people face to face. I also want to meet the people who have built and made Steem what it is today!

Steemitmamas Community
Being a Mum is tough! In today's world it is even tougher! I am so so so fortunate to have been able to work along side many other mothers across the globe to support and encourage them in their journey on Steem and also in life. Our small community has been a great blessing to me and I want to meet as many Mamas as possible and give them all a big hug, a special care pack and long hours of getting to know them and enjoying ourselves in Bangkok. I learnt so much and it takes a lot to build a community. I have spent time and money to do that and hope to continue to grow our little community to impact more mothers across the world!

My personal-all-on-my-own holiday!
This is really my first time heading off for a solo journey/hoilday since getting married. I can't even remember the last time I did something like this. It is all new to me and even now as I plan with my friends, I am learning again... I really have no idea what to expect, so I am just making everything as clear as possible and bringing up ideas as they come along. Even sharing accommodation is a lot of work! LOL. So I am really looking forward to just letting my hair down and really doing anything that I want during this trip. I want to go a little crazy if I may say so myself!
There you go all my big reasons for wanting to head to Steem Fest. As for funding my trip, I just want to be able to fund the Steem Fest tickets via my blogging efforts! The rest of the cost, I am looking at it as an investment into the ecosystem which I am willing to put in more money for.
If you are heading to Steem Fest, you got to check out the #roadtosteemfest initiative and join in! It's not too late! Here is the information that you will need.
Thanks for dropping by my little space here, till next time!
Xoxo
Khim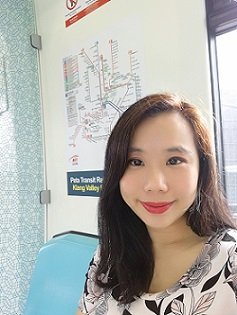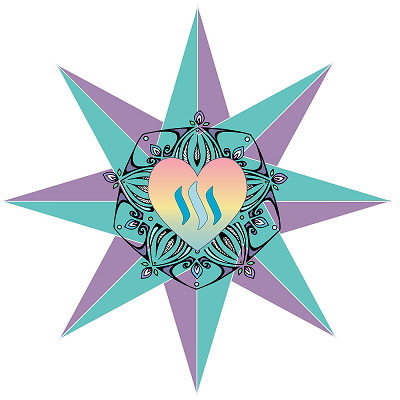 ---
▶️ DTube
▶️ IPFS