Hey Jessucators
As far back as I can remember, I was always told education was the key to success. Knowledge is power. Getting a good education somehow correlates with you getting a good job, improving your skillset becoming a corporate puppet master, I mean executive and living the dream of the Bourgeoisie.
That is the dream we were sold, that is the dream our parents were sold and sold on to us, but is it really true, or is it just a dream? It's no secret that I think formal education is performing a great disservice to society, but today I won't be picking on the actual product.
Today I'm looking at the idea of pushing people into the formal education system and propping it up like its a magical pill for poverty alleviation.
Education salvation
Don't get me wrong I think education is essential, but not all knowledge is equal, and some are valued more than others, that is what the market is there to reward the best experience. Education, by any, means formal or informal is hugely beneficial in dispelling ignorance, helping people form their own opinions, provide new points of view and drive forward the needs of society, this much is true.
But what I want to talk about is the fact that I don't think the way we see education is what it does for the less fortunate in our society. I think it keeps the poor, destitute and maintains the status quo more than anything. We can never bring our people out of poverty with the education system we have now and here are my reasons why it hasn't and can't be successful.
The middle ground
The formal education system is built, supported, structured and idolised by the middle class. You can be any level of the middle class, and you would know the value of an education. Some lucky poor are assisted with knowledge and in turn, become middle class and then get their kids to do the same to remain or improve their status in the middle class.
But that's a good thing. Turning more impoverished into the middle class and keeping their future generations in the middle class. Yes, it is useful if you're looking at the outcome of those who are lucky enough to be picked. For the rest of the poor, they're out of luck.
You see the cost of training a poor person or a middle-class person to remain in the middle class keeps increasing each year and keeps producing the same or less value to society. The amount of money spent on education, the amount of money created from student debt, the amount of tax for subsidised education far outweigh the benefit it's bringing to society as a whole.
Educations focus is off base
Education's primary focus is to provide opportunity, but now we're making prospects less frequent and more expensive. Knowledge was meant to churn out productive people but how productive can you be with mountains of student debt or working in a company as another corporate slave?
The amount of money used on education would be far better suited to assisting the vast majority of people who don't need the training to create businesses and help them produce good and services that their local area needs.
Instead of taxing the country and charging people for a ticket to the middle class we create a whole new system where people find their self worth in creating value, not in a few pieces of paper and the privilege of working for a more affluent person.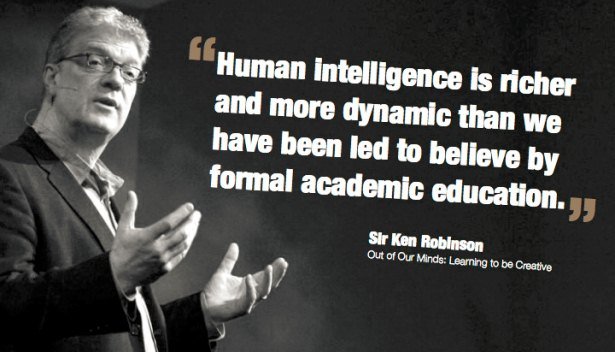 Image source: - universeinsideyou.net
Perpetuating the puppet
The middle class like to praise education as if its this ultimate path to success but all it's creating is a new state of classism. Keeping some in and transitioning some into those who will keep the classism going for future generations. The sad fact of the matter is the middle class don't know what it's like to be poor and start from nothing, so they have a biased view of how the world works.
What has worked for them doesn't work for everyone and what has worked for them comes at a great expense to the rest of the population. We need to stop thinking of the measure of success is education so I can get a high paying job so I can consumer more expensive stuff. This isn't the measure of success that can ever be achieved by everyone.
If there were more educated people in this system, it only devalues the roles they can apply for and lower their wages since there is an oversupply of talent. The only reason middle class/educated people have high paying jobs is that the system provides a level of scarcity for skills based on producing graduates each year. Your degrees and diplomas now get a false and often inflated sense of value because you are in this exclusive club.
If we had more convenient access to education, we would see the obliteration of these high paying jobs and the middle-class dream would be wrecked. These people would need to get creative and find ways to bring value to the market to earn money and not just rely on their fancy piece of paper and corporate structures.
Less education, more entrepreneurship
Money is clearly being spent on ineffective measures of creating value in society due to the education system being flooded with money they have far exceeded their use and now simply inflate costs to seem as if they are being productive. Capital in the form of money, minds, labour and society needs to shift away from education to entrepreneurship.
This is a shift from centralisation to decentralisation and having more options, more people competing, more people creating, more people in control, more people choosing what they want to do, fewer restrictions and funnels and filters on the success the more people we uplift out of poverty.
As I've mentioned before the rich and middle class don't know what the poor want or need but you know who does? The poor, allowing the poor man to built up something his area needs help to improve it from within, instead of them waiting for assistance from outside.
So what do you think? I'm keen to hear your thoughts in the comments
Source:
Let's connect
If you liked this post sprinkle it with an upvote or resteem and if you don't already, consider following me @chekohler


---
| Buy & sell STEEM | Donate LikeCoin For Free | Earn Interest On Crypto |
| --- | --- | --- |
| | | |