A little celebration today as I've got myself a new job 😁. The current one has worked well as a stopgap but the role offers little as far as interest and development prospects are concerned. I'm not the best at selling myself or someone of huge faith in their ability, but it has been quite obvious this past month that I do have the technical knowledge to aim higher and provide more for a company, in the right role.
I've been doing computer stuff for a while now, and working at the university I graduated from provided me with hands-on experience in many areas. From building dozens of desktop PCs and servers, developing early web applications, configuring database and application servers, writing technical specifications, and leading a development team - the list is pretty reasonable when I make an effort to think about what I have been involved in and bother to write it down.
When I returned to the UK this summer I'd been unemployed (or self-employed in Steem blockchain land) for almost two years, I was unsure if my knowledge would be outdated and was not feeling too confident in picking up at the same level as where I left off. Two months was enough to realise I can offer more and I'm quite proud of myself for seeing this putting myself through the somewhat stressful application process again.
The new job is quite similar in role and pay to what I left at the University, but also potentially offers more focus on data warehousing and business intelligence. Both of these are of interest to me, and the Steem stuff has had somewhat of a positive influence in that. It sounds like once I get the fire-fighting out of the way, I should get chance to put some project time in and hopefully come up with some nice solutions to resolve the problems the guys discussed with me in the interview.
Whilst the first interview was formal and on site, the second took place at a burger shack, and they even bought me a beer too. It wasn't touted as a second interview, but as is not been offered the job yet, I took it as one and made sure to not go for the vegan and lemonade. Fitting in, or at least faking it for an hour, was what they were looking for I think, or maybe I already had the job and they were just keeping me savoury-sweet?
Anyway, I was contacted last Wednesday afternoon (after I had emailed for an update because I was losing the will to live at the current place) and they confirmed that I would be offered the role, and were just finalising the contract. If there is one thing my ex taught me, it was not to accept the first offer, and so I declined that and suggested a bit more. The next day I received another call and my request has been granted, nice!
So now I have two weeks off, and seeing as this next week I was due to 'work' the evening shift, and am moving into my new place, the small gap in employment has come at the ideal time - it's almost like I planned it this way 😁
The next couple of weeks will be spent sorting the new home as I have literally just the clothes on my back and a laptop. I'm going to need a kettle, it is getting quite cold in the UK now. I also have on my shopping list, although a lower priority than most items, is a heated throw. The electric wall heaters are very uneconomical and for heat on location, heated blankets are the shit.
Three days until I move in, and hopefully by next Friday I will be pretty much set up. I'm hoping that I'll then have a little more time to read/write/research/present a bit more than of late, I do feel a little distant from the Steem community at present.
Anyway, have a lovely weekend all, and wrap up warm.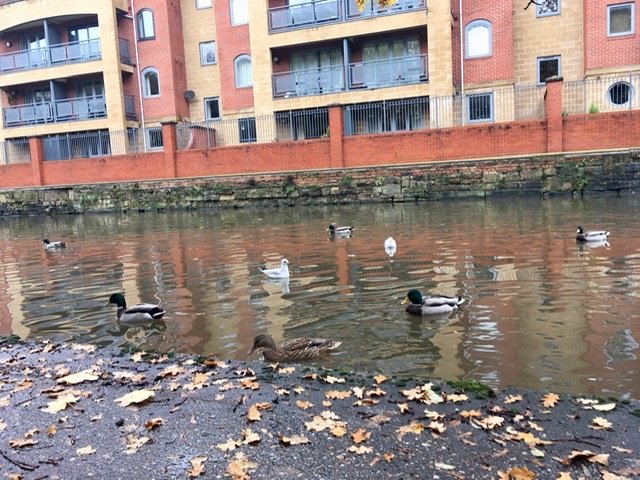 Cheers
Asher