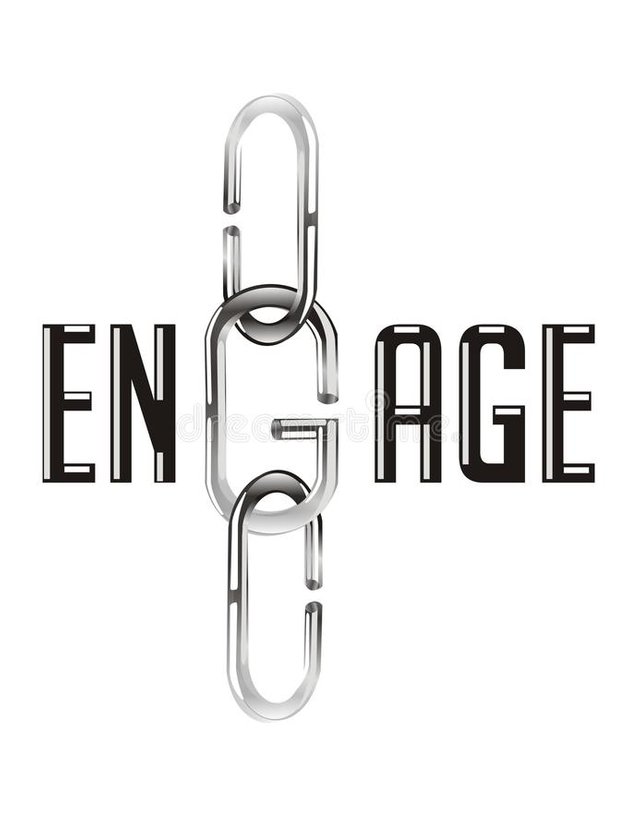 The first thing one learns the moment they join the Steem family is how important and also how crucial engagement is in order for people to expand their network but also grow their accounts.
And this is what makes Steem unique.
Can you even imagine what would this place look like if each and everyone of us just uploaded their posts and didn't engage with others? Deserted...
The thing is though that despite the fact that newcomers learn that they have to engage with others in order to be noticed, the more one remains active on Steem the more they feel the need to talk and interact with those that share the same mindset / ideas.
It becomes an addiction.
Often people don't feel like posting anything for a day or two. Not because they have nothing to write about but because they might feel tired or simply because they didn't have time to write something.
Real life happens from time to time ya know...
I for instance, didn't feel like posting anything at all today. Reading random posts on my feed page and curating was good enough for today, right before I head to my favorite discord channels and enjoy some talking with my favorite Steemians.
Yeah, you see discord is like my second home...no shit. And from what I can tell for hundreds of other Steemians as well.
But...
For the past few hours all discord channels as you might have noticed are down. But this won't stop Steem addicts from finding a way to have a real time discussion with others.
That's why Telegram channels are on fire as we speak...
And I assume so should be steem.chat.
And it is totally normal if you ask me. We've found people with the same ideology about crypto...about decentralization...in some cases about life too.
So not being able to interact with them in real time feels kinda strange doesn't it?
If you fall in the same group of people who keep pressing F5 in the hope that with the next hit discord will be fixed...don't full yourselves...
You are Steem addicts as well...you just didn't know...
Have a great one peeps...