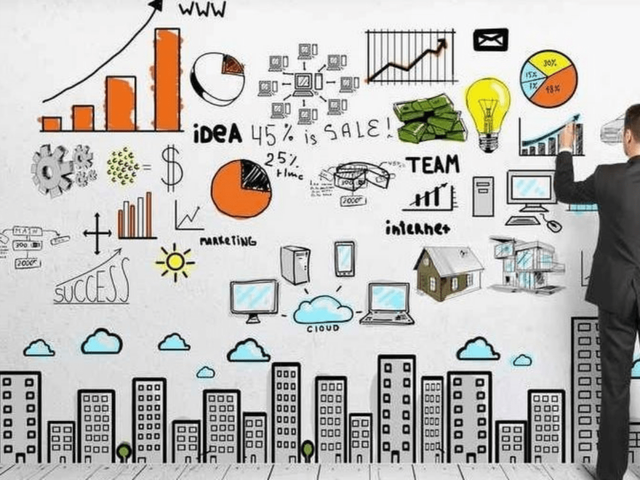 Image Source
Hi,
Good Morning STEEMian's;
Today I want to share with you what are the characteristics of an entrepreneur?
Actually, not all entrepreneurs have the same characteristics but there are common ones that you will find in each one of them. Most successful entrepreneurs are those who have studied or completed business-related courses but others who have been successful entrepreneurs.
These are some of the characteristics of entrepreneurs that are common and that make them successful in whatever business they enter starting from small/high valued business.
Strong Self-Confidence - This is all we need when we enter a business because, without it, only a small amount of failure will back you up immediately. We have to believe in what we do in any business we enter.
With Time Discipline - Whether we have free time in our own business or in your chosen business, we should have it because our business won't run if you just relax. We need to know what time of the day and what day of the week will we do things to be successful in our business.
There Is a Journal In Tasks - It is only connected to the second attitude and beginners need to do the right things for a business. Here we have lists and records so we don't forget appointments, deadlines, bill dues, and more. This is very important when you are starting to enter the business.
Consistent - Not to say that you've done important things all week long. You need to do it over and over again until you see the result of your workouts before thinking about how to relax or take a vacation.
Thinking of Effective Strategies - Many successful entrepreneurs think of so-called "strategies" or "innovations" because it's something that is important for the longevity of your business even though the weather and the changes trends.
Communicating With Business Partners - If you already have partners, you should from time to time say hello and talk to them online or offline. Because of this, the more confident they are you will become your role model.
Attend Seminars From Other Entrepreneurs - You need to become more proficient and experienced as an entrepreneur and how to run a business properly. Even if we've been in your business for a long time, there are still things you don't know about the innovations and the most effective ones in the business you do. Sometimes businesses going down so we need to take advantage to sustain the business in the future.
Keep Sharing Your Knowledge To Others - This is one of the things we need to do to not only get your vote but our partners. Knowledge of any business is important to make it stronger and grow to sustain the business for the coming years.
These are just a few of the qualities that an entrepreneur and many others should possess. There are simple things that can have a big impact on how you apply yourself and your business.
Thank you