Positive note, I like seeing the fairplay and
clapping from both teams after each match.
Either you lose or win.
It shows the gratitutde and the camaderie
of the players toward the fans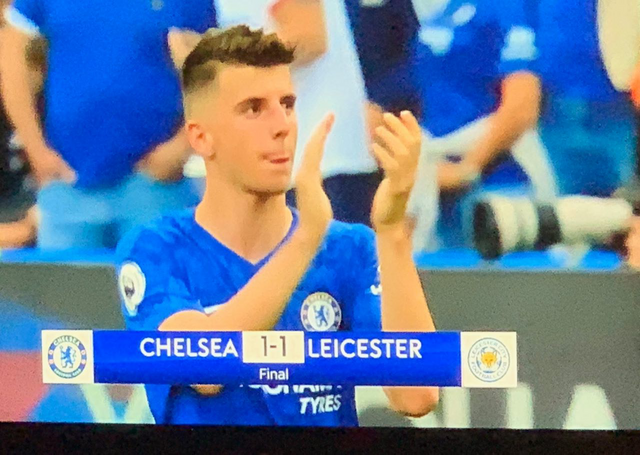 For me Mount was the player of the match.
Somehow he found a way to score of Ndidi lack of attention
to the ball.
It was a goal and only from Chelsea.
Mount did find ways to score but missed.
Ndidi was not pleased by giving away a goal so early.
I was pleased and think this is Chelsea first victory.
Lampard got a long way to go.
Kanté, in the middle, needs help to solidify the wide open middle.
He missed a clear goal as well.
First half was all Chelsea and they hold Leicester right where
they want it.
Second half Ndidi finds it easy to score a header through a corner kick.
That was a redeemable goal.
At the interview he was shy and a sight of relief for him to score that goal.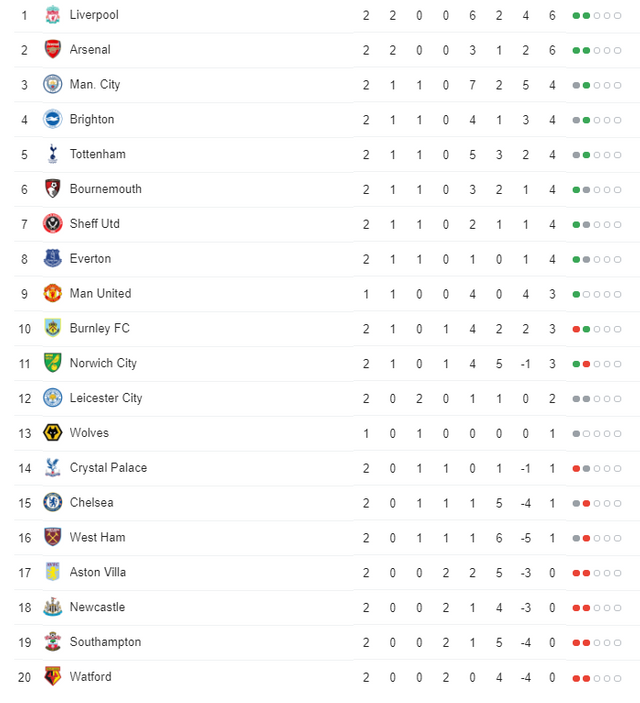 Leicester has two points so far
Chelsea just one point.
I am optimistic for Chelsea to climb the ladder.
Liverpool and Arsenal are leading the EPL.
Still one match to play tomorrow.
MAn U. vs Wolves
Another win will hold Man U. on top again if they score
more goals.
Way different this year for EPL.
Will the two teams can push for a record of wins just like last season?
We will see how it will enfold.
Next week Chelsea will play Norwich.
So far EPL has been up to their game.
We all know the top two teams for UEFA
IS Arsenal and Man U. secure three and four?
highlight