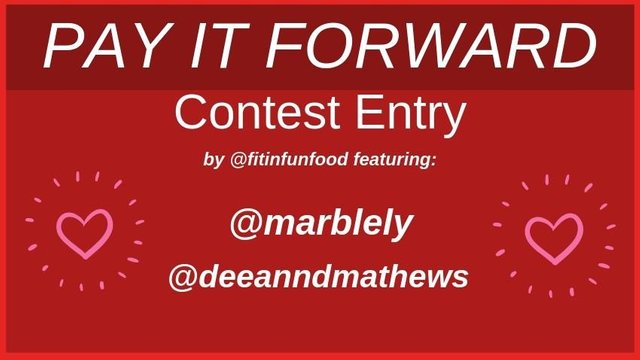 My fellow freewriters made it hard for me to choose entrants for the @pifc Curation Contest this week. I had too many choices and took a long time to settle on these.
My first choice is from:
with her take on our freewrite prompt for "uncertain future". This prompt was given on the day of our recent fork, and I am sure you can imagine the many STEEM related freewrites for this phrase.
Post Payout $0.23
Written 2 days ago
@marblely takes this prompt in another direction, reminding us of how life is short and not to be taken for granted. How do we know when the end will come and under what circumstances?
As in this case, @marblely often posts her freewrite with her actifit report. Very nice way to collaborate!
My second choice comes from:
with a portion of her ongoing mega-work for our prompt of "wildfires."
Post Payout $0.21
Written 12 hours ago
A few of our freewriters choose to use the prompts to tell connected stories over days, weeks, and sometimes months. You are reading one sliver of what will probably become a book. @deeanndmathews is already published and this creative work will be a good addition to her offerings.
Even without the context, I know you will appreciate the writing style, vivid characters, and well described scene. It is truly amazing to read such robust work out of the prompts time after time.
I hope you like my two selections this week, and invite you to come on down and freewrite with us. @freewritehouse is closing in on 700 daily prompts now and you can always find today's word or phrase on the blog of @mariannewest. We would love to see you there.
Here is the call for entry post for this @pifc contest:
https://steempeak.com/payitforward/@pifc/week-73-pay-it-forward-curation-contest
The contest runs weekly, and this one closes at Saturday 08/31/19 at 11:59pm CST, so you need to be quick to enter too!
Thank you to all involved in this very helpful and motivating project:
Judges
@trincowski
@tryskele
@lynncoyle1
@viking-ventures
Sponsors:
@bengy 1 SBI Share
@andrewharland 4 SBI Shares
@roleerob 1 SBI Shares
@stever82 2 SBI Shares
@thedarkhorse 2 SBI shares for Random Winners
I will be back next week with more great posts for you to review.
This is Sharon at @fitifun, using my @fitinfunfood blog for this purpose.