I just finished a 3.636km running that lasted about 0hh:20mm:2ss !
---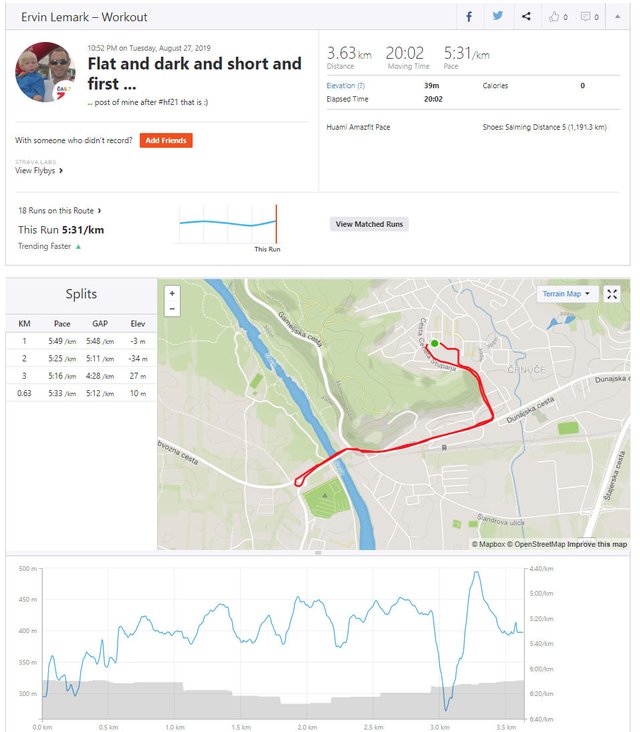 ... post of mine after #hf21 that is :)
I almost didn't believe that I would be able to post today's run data, well, today.
And here it is. Great.
It was a challenge after several prints of bib numbers to go out for a short run. An additional challenge was to run in the dark since the street lights were out at some sections of the loop.
Nevertheless, the streak continues and is now at 56.
---


Join Actifit program, stay fit and earn crypto - STEEM, AFIT, AFITX, PAL, SPORTS, ZZAN, ...
Vote for Actifit as a Witness
Official Actifit links: Discord | Website | Android app | iOS app | FAQs | Text Tutorial | Video Tutorial
Disclaimer:
I am a long-time Actifit user and ambassador for the program. Please, ask me anything about it.


Better and better
---
Check out some detailed info at my EXHAUST page
Join me in testing out EXHAUST!