I just finished a 9.702km running that lasted about 0hh:58mm:58ss !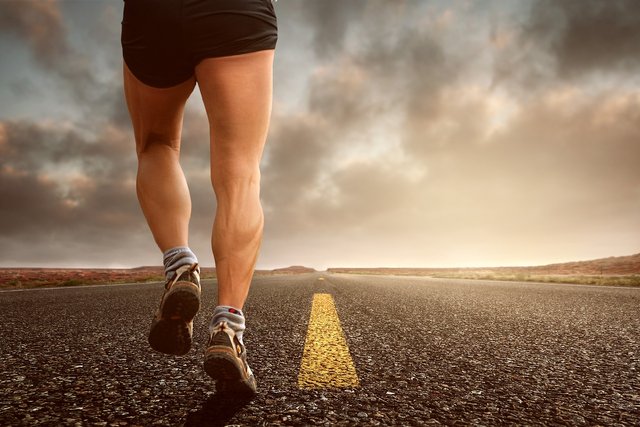 I had a late night playing at an open mic with a couple of beers and so I was not really set for getting up early to run. Mind you, the cat was a bit vocal this morning and I had to get up at one point to feed her. That still didn't seem to satisfy her and so it was hard to get back to sleep. Eventually I got up and headed out.
Fairly mild and dry today, but the wind was against me at times. I decided to try a different route by heading across the fields towards Astwick. This is part of the new Etonbury Green Wheel route. It is always good to get away from roads to get some quiet and cleaner air. At the other end of the track I did have to run along the edge of a road as there is no footpath coming into Stotfold. I had started the run a little quick when I tried to keep up with another guy, but I realised I ought to be taking it easy today after several hard runs this week.
I did not see many runners today, but there were a few people out with their dogs. I was listening to the Guardian Science Weekly podcast and No Such Thing as a Fish.
My average pace was really nothing special today, but that does not matter. I am trying to build endurance as well as speed. I am hoping the half marathon in May will still go ahead and want to be ready for it.
I will be doing more intervals during the week.
Run free!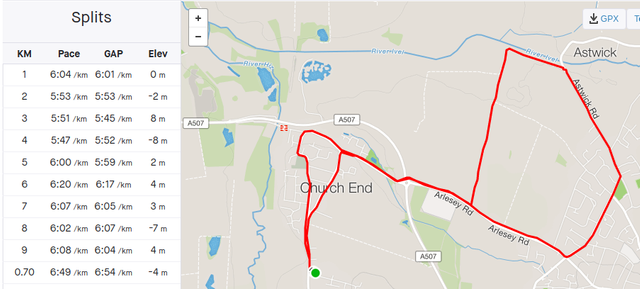 Check out some detailed info at my EXHAUST page
Join me in testing out EXHAUST!