Before you get too excited, this isn't the poultry version of that infamous internet video featuring a couple of young ladies in a diapute over some drinkware.
Instead this is the story of how a simple scrambled egg dish became a first time experience - no, not like that you pervert.
Before this week, in my almost 44 years on this planet, I have never encountered a "double yolker".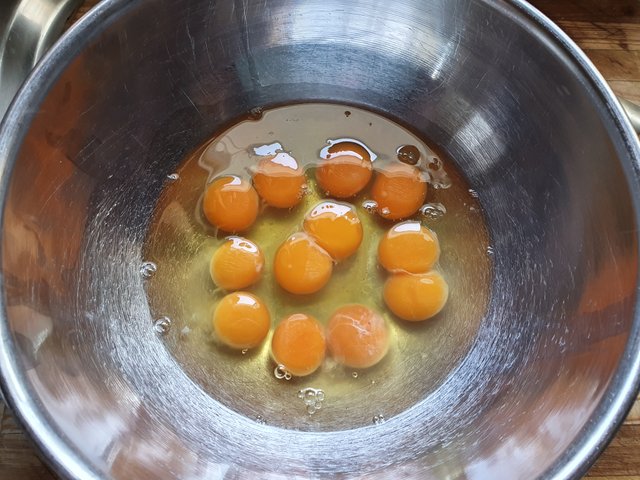 This week, I had six in a row. It started out simply enough, the idea was to knock up a simple scrambled egg dish. As well as being quick and easy, it helped use up some stuff in the fridge before we went on vacation for a couple of weeks.
As I cracked the first egg, I excitedly beckoned Miss 4 to have a look. As she watched in awe, I cracked a second egg. Double Yolker. Well this was odd. I cracked a third. Double Yolk. A fourth, yep you guessed it. The same also went for the fifth and sixth.
Amazing, and I still have another six eggs in the carton.
So is it natural, or should we be concerned about GMO?