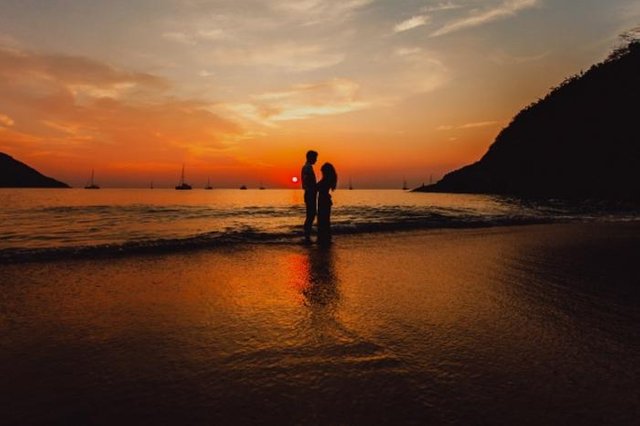 Source
There Are Endings That Deserve A Story…

I want to tell you a story before the end of the day.
But don't tell me a sad story...
I will tell you a story to which I have changed the ending...
---
The day Adrian met Anne he knew that she would be the great love of his life. When he saw her arrive with her blue backpack and her hair caught in two long black braids, his childish heart knew the intense pain and the greatest joy she could have lived. She felt that she was happier than that time when the baby Jesus brought her the track with the six electric carts; much more than that time when she knew the sea with Uncle Pancho and swam with him in that salty blue water. So he immediately lent him the iron pencil sharpener that was his most precious treasure. He also offered him water from his blue and plastic canteen. But she rejected both things and from there began all the rejections Ana could make to Adrian.
He was always his playmate, but everyone knew that he was in love with Ana, the most beautiful girl in school, Adrian said every time his father asked him who his girlfriend was. Everyone knew that Adrian had fought with that boy who pushed Ana at recess and pulled the white ribbon out of her black hair; it was he who gave Ana his breakfast because one day the girl forgot breakfast at the transport:
Don't worry, Ana. Eat my food that I endure and I don't want to see you sad.
It was he who asked his parents for the best gift because Ana was 10, then 12, then 15.
His hands sweated when he danced with the girl of his dreams and everyone knew that at that moment he was the happiest young man in the world. That day his voice trembled when he asked Ana to talk to him alone. He knotted her when he told her that he loved her, that he had always loved her and asked her to be his girlfriend. Ana was not stupid, she always knew Adrian's feelings, but unfortunately, as she told him, she only wanted him as a friend. That day, everyone knew about the rejection because there was no way that Adrian could laugh again, walk in one piece, raise his head.
But the heart in love is insistent and foolish, and Adrian would not give up so easily. So seeing that he had been rejected and no longer had anything to lose, openly, before everyone and everywhere, Adrian expressed his love for Anne:
I would give my life for you, Ana
I'd be the happiest man if I kissed your lips.
I'd be your slave if I had your body.
Give me the joy of making you happy even if it's one day
He was immediately known as Ana's eternal lover, the fool behind her, the stupid one who loved her. It was their friends who mocked her the most, but also those who told Adrian: "Friend, forget that girl, she doesn't correspond to your feelings, fall in love with someone else. And Adrian thought: How can I love another, if my heart is Ana's house?
And that's how they grew up.
At some point Ana fell in love and decided to get married. Adrian also did the same. Friends as always, they went to the respective parties and for no one it was a secret that in Adrian's heart was getting rid of the fiercest of fights: the love for Ana had to die. A confession in the middle of the drunkenness, made it clear to Ana and to all, that that day, in spite of the fact that both were married, Adrian's heart was still beating for her.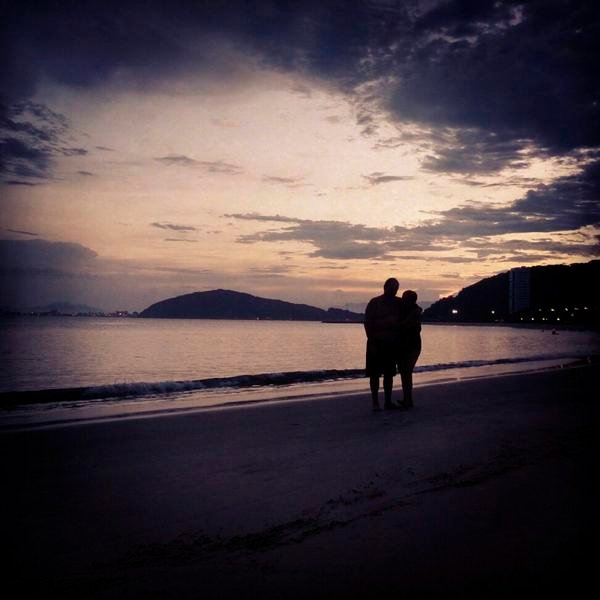 Source
So when Adrian was diagnosed with pancreatic cancer, he and Ana left for a week for a beach house. No one said anything. Neither Adrian's wife, nor Ana's husband, nor friends or relatives. No one spoke of the smile on Adrian's face, how happy he looked, how radiant he had returned. No one said anything, not even when he died a month later in a chemotherapy session.
---
This is a sad story, and why did you change it?
Because there are endings that deserve a story; but there are stories that deserve a better end.
---
I hope you liked this story. I remind you that you can vote for @adsactly and join our server in discord. Until the next smile. ;)

Written by: @nancybriti
---
---
Click the coin below to join our Discord Server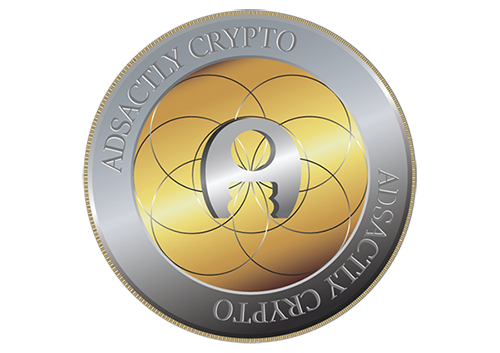 ---
We would greatly appreciate your witness vote
To vote for @adsactly-witness please click the link above, then find "adsactly-witness" and click the upvote arrow or scroll to the bottom and type "adsactly-witness" in the box
Thank You
---