Hello my dear friends of @steemit, the Christmas season has arrived, for me the beautiful one, although for many it is very sad. When Christmas approaches we see how by tradition they place the Christmas tree, births, and many ornaments characteristic of the time.
source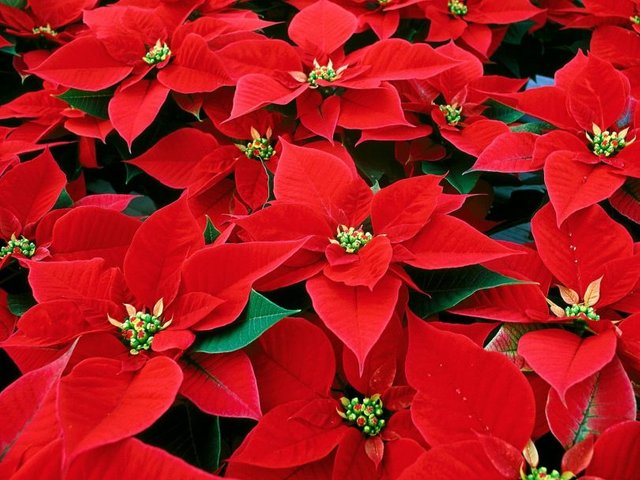 But nature is also present, and adorns us with this beautiful Flower, the Christmas Flower, The Easter Flower, this famous red plant is the star of the Christmas season.
Christmas flower identity.

Name: Christmas star, or Christmas flower, poinsettia.
Scientific name: Euphorbia pulcherrima
Family: Euphorbiaceae
Type: Ornamental Plant
Origin: Central America, especially in southern Mexico, where the Christmas flower can reach up to 5 meters previously.
The Christmas star (Euphorbia pulcherrima) is a decorative flower with the particularity of being composed of bracts that together form a large star. Its colors, red for the petals, white for its pistils, remember the colors of Santa Claus.
As the Christmas season approaches, consider offering a poinsettia, the famous Christmas flower, to your loved ones to wish them joy and success in this next new year.
As you want. The important thing about Christmas is love, family, friends, and sharing, love your neighbor, repeat and fulfill the commandments of God our Lord.
Many greetings and blessings.