Rugby World Cup 2019 kicks off tomorrow
Hosted in Japan, Japan plays is playing the opening match against Russia at 12h45 (GMT +2), and then we (South Africa) play our first group game on Saturday.
I had the good fortune of being invite to Humdani Safaris (https://humdanisafaris.com/) to film a pilot episode for a new concept series. A day fraught with all sorts of delays saw us get there a lot later in the day than we'd hoped. However after a drink or two, spirits were lifted and the upcoming world cup inevitably worked its way into the conversation... and someone had the bright idea that we needed to do a Green & Gold braai in support of the boks (aka The Springboks, South Africa's national rugby team).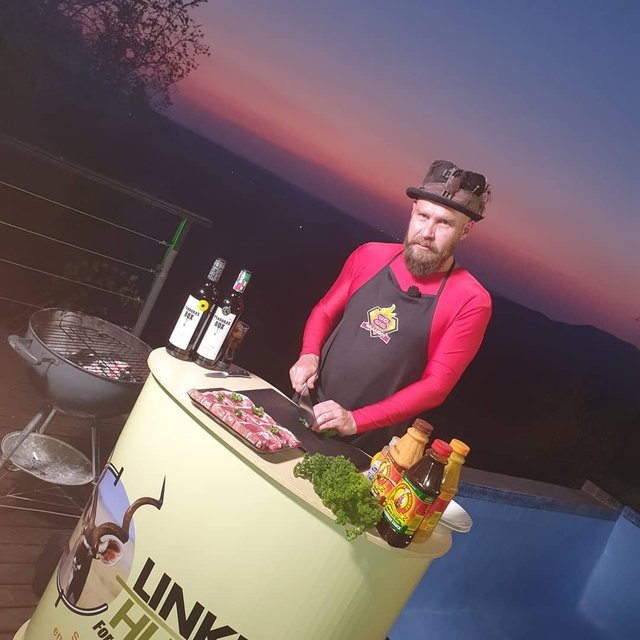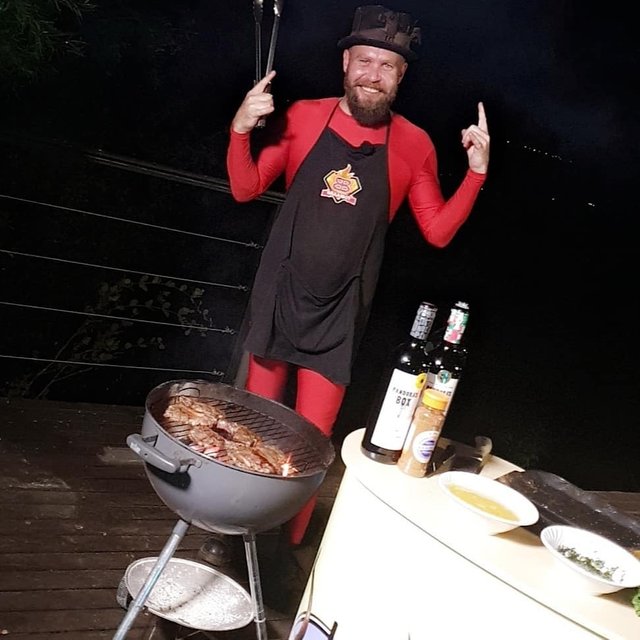 We hadn't prepped anything, but fortunately I almost always have a portable braai, tongs and spices travelling around with me, and being the resourceful bunch that we are we found some lamb chops, sauces, herbs and before you could shout Go Bokke!, the cameras were rolling.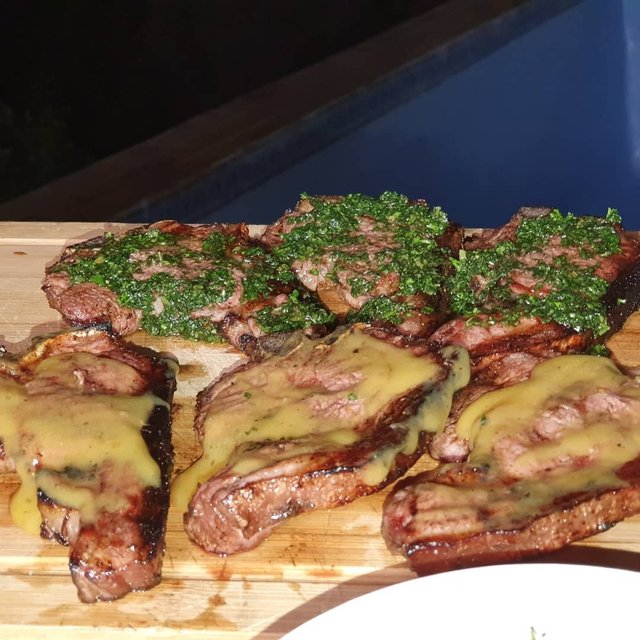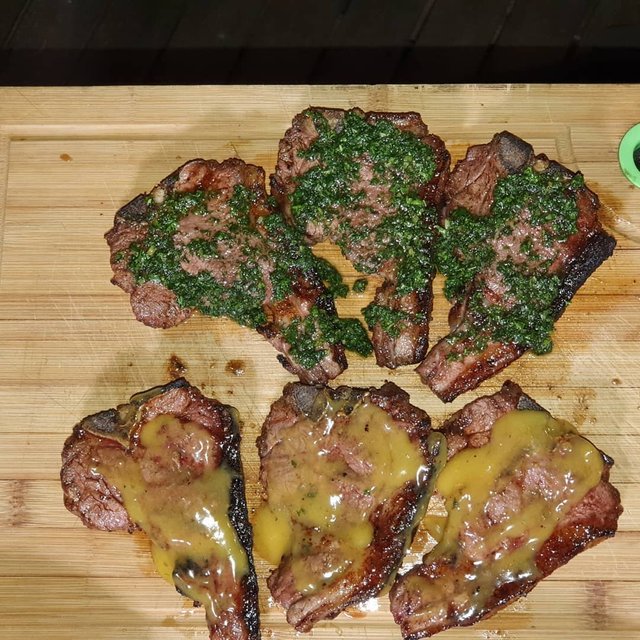 The Green: Mint, Parsely, Olive Oil & the zest & juices from an orange.
The Gold: Jimmy's Sweet Mustard Sauce
The chops worked a charm and tasted great! So... if you're feeling World Cup Fever (or just wanna support the 'boks) give it a bash, take some pics and share them with us!
GO BOKKE!!!!
P.S. The video should be up on my YouTube & DTube channels next week sometime... so keep an eye out for it... I'll definitely be rewarding some Rugby/Springbok "gees" comments... #justsaying hint, hint ;-)
---
UpVotes & ReSteems are held in high (e)steem :P
Play Dice for free & win STEEM/SBD
Connect elsewhere as well:
Facebook: https://www.facebook.com/BraaiBoy
Twitter: https://twitter.com/BraaiBoy
Instagram: https://www.instagram.com/BraaiBoy
View Printable Recipes on my website:
http://braaiboy.co.za/braai-recipes/