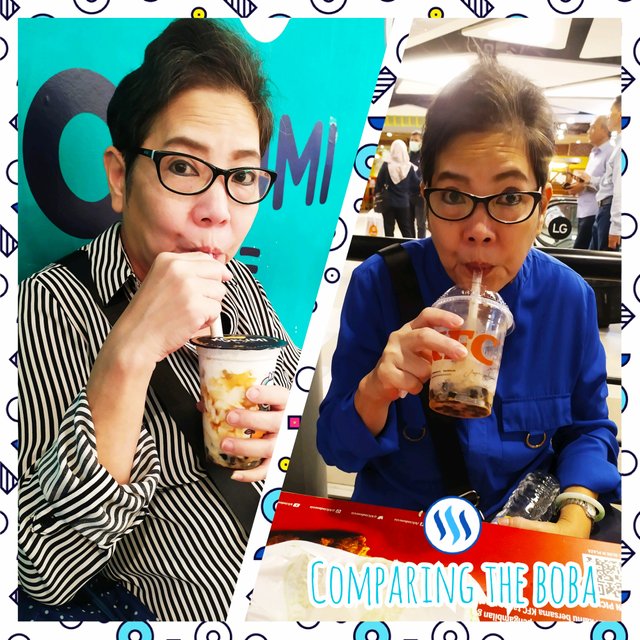 Hello, foodies!
You might have known what boba is..
Or might not, today i would like to share a bit about this trending beverage.
What is boba?
A bit explanation of it
Boba is actually same with the bubble or pearl which put under the milk tea. It made from tapioca flour then it was molded into pearls.
Recently many places sold boba, but now i would like to share 2 of our experience in trying the boba.
First, on Sunday at the beginning of this month, i brought my mom try one of beverage stall which also sold boba and popular here.
The Outlook



They had a cute unicorn and a cloud as their mascot.
And they had quite large dining area, some with tables and some only chairs. When we came the tables were full so we sat next to the stall with no tables.
It was crowded when we came.
The Beverage Menu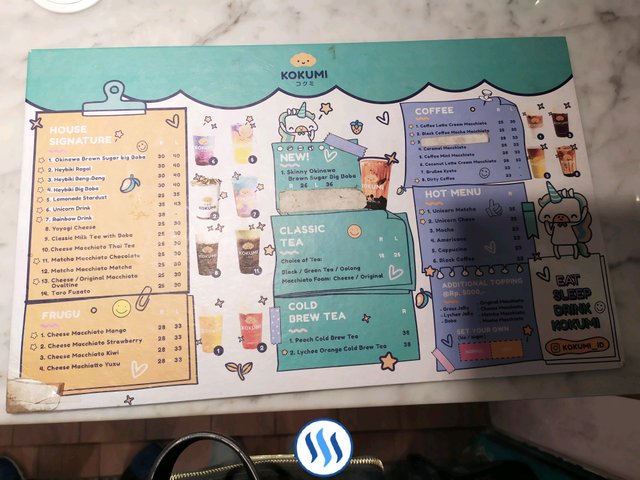 We ordered and paid then waiting for our drink.
The First Boba Drink
Here what we ordered



Okinawa Brown Sugar with boba
Somehow they made it so well.. Freshly made soft boba with the sweet drink flavour, and somehow they made the brown sugar as good as caramel. It also had a bit savory flavour, really made a perfect blend!
The Dining Area


The Price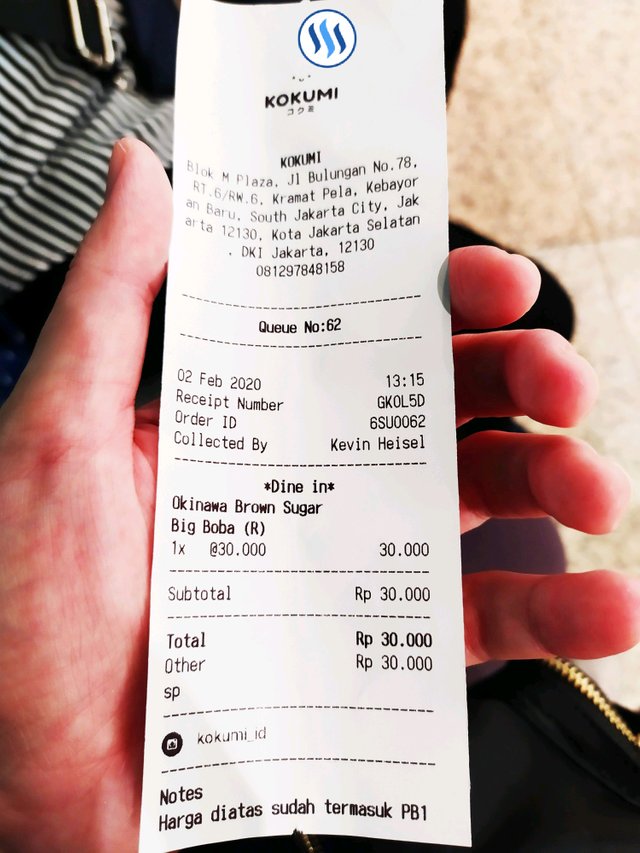 It was 30,000 IDR or around 2.14 USD for the regular cup.
Second, when we had a dinner at KFC on last Tuesday, i saw that they also have boba... So, we also ordered it that time!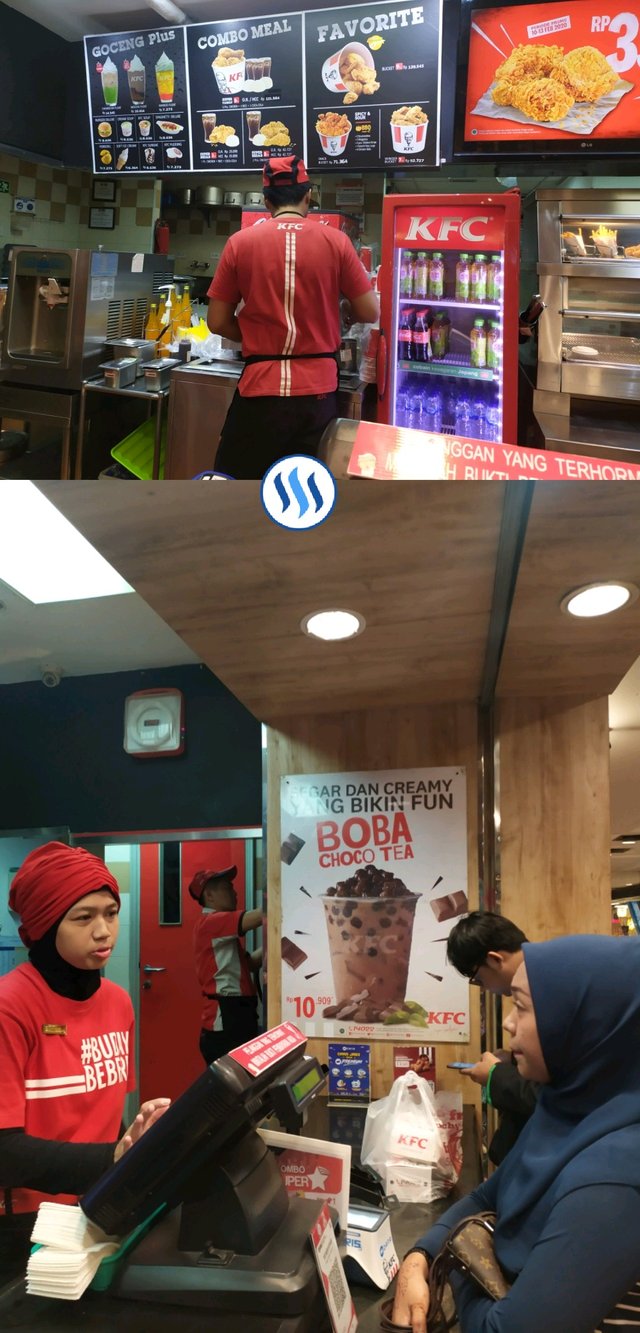 KFC had a standard dining area which always has customers inside.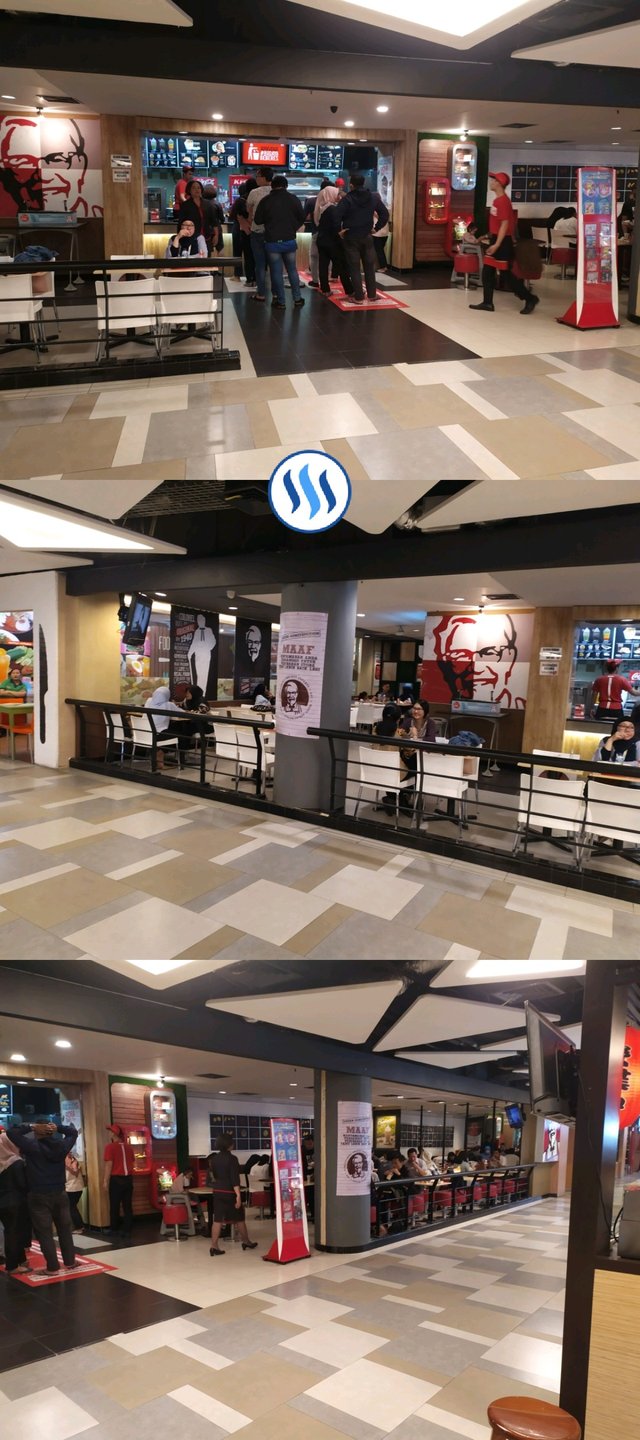 And let me share about their boba...


They were not as fresh as the first one, but it had the green tea flavour, so unique and never found anywhere and also the beverage had chocolate flavour.
And the price, it was only 11,000 IDR (included 10% tax) or only around 0.8 USD.
Conclusion:
It based on your choice, wanna try fresh or greentea boba? and of course the price.
Now, ready to try the boba?
Business Information
Kokumi 6th floor
KFC LG floor
Blok M Plaza, South Jakarta
open daily 10am-10pm