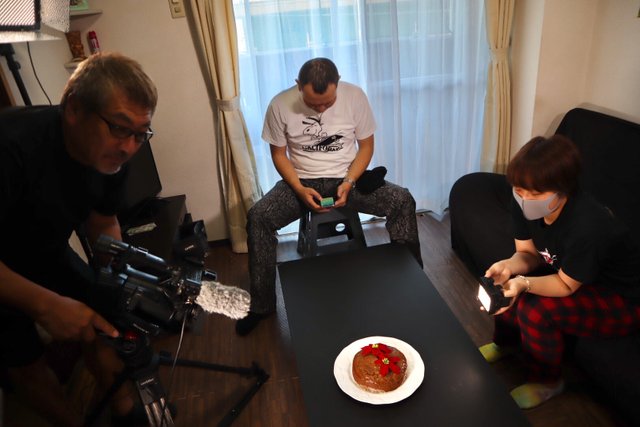 Howdy
Just completed a day of cooking and filming for a tv program here in Japan.
The host of the show is apparently a famous Japanese comedian. I've never heard of him till the TV crew contacted us, but my wife was excited to meet him... that's the main reason I actually agreed to do the show. I also saw it as a good opportunity to plug my Reggaesteem T-shirt as the show was about Jamaican food and culture so a lot of reggae fans will be tuning in.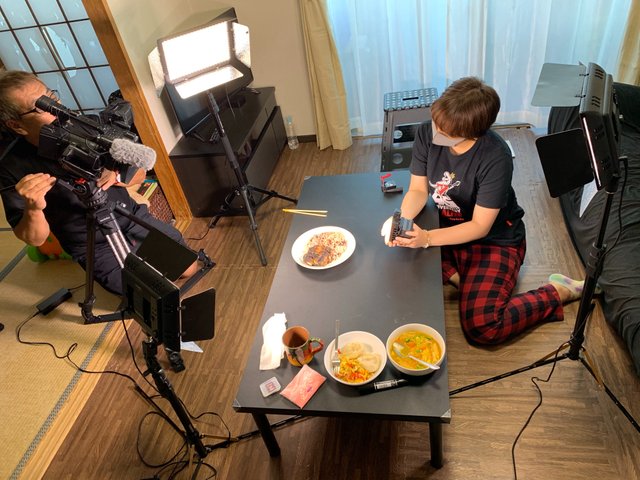 Now to tell you the honest truth, I'm not the best cook, but I can do my thing. While it may not look picture perfect, the taste is usually brim. For the show, I made Jerk Chicken, Rice & Peas, Chicken Soup, Ackee& Salt-fish, dumplings and I ordered a fruit cake from my Jamaican sistrin in Japan, she goes by the name JAN JAN :) Yup, not a fan of baking.
The show was highly scripted, the crew did their research though. They had slides with what we should say but..... my Kanji reading skills are slow so my wifey did most of the talking hehehehe, I'm actually glad it turned out like that, as she is the one who mainly wanted to do the show. ( last time we did some filming, I did most of the talking).
We talked about many things, including Bob Marley, Reggae music, popular spots in Jamaica, the economy, the history and more. The main segment of the film had Seiji ( the comedian ) test the foods we prepared and comment on them while we described the culture around the food.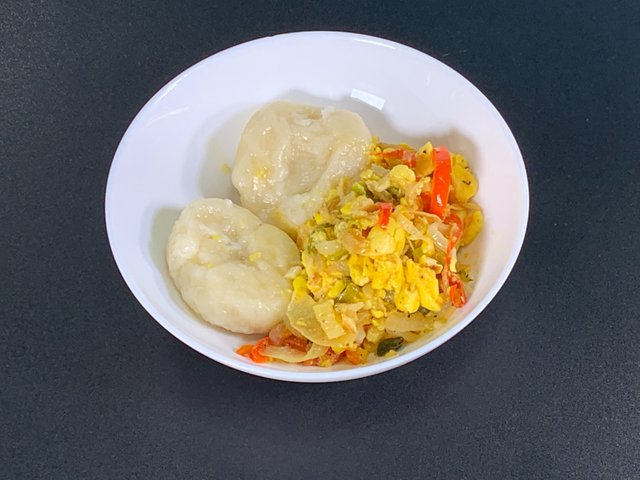 It's been a minute since I made Ackee & Salt-fish, even though I always have more than a few cans on deck for the Jamaican goods business.
Once the main filming was done, Seiji quickly left ( just like a star would). He actually rode his Ducati from Tokyo and was enjoying some touring.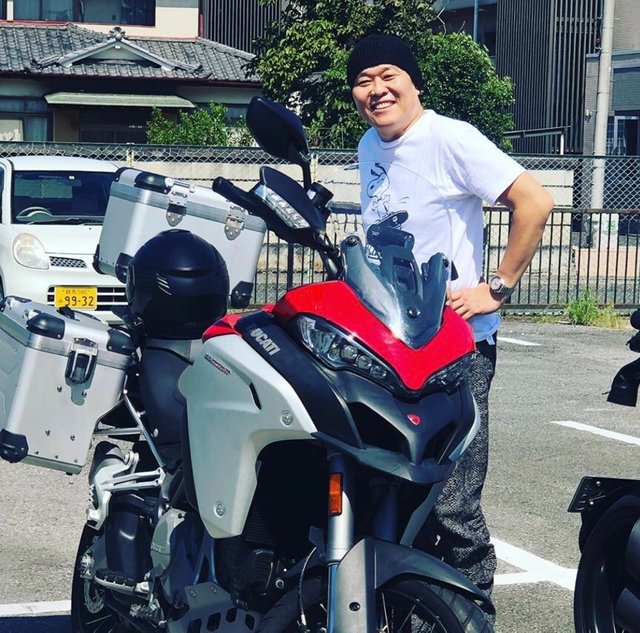 Once he left, the crew spent a good amount of time filming the foods alone. It's something I realize they do a lot on tv here. They like to get the steam coming off the food and then lift it with utensils.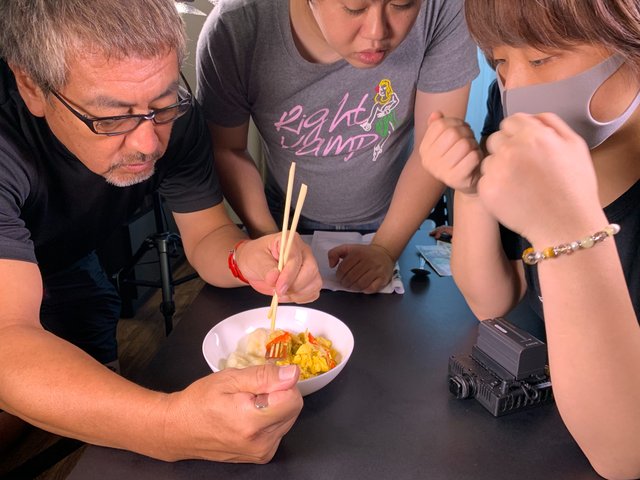 In the pic above, the camera man is looking for the salt-fish in the Ackee & salt-fish dish in order to represent the food well on film.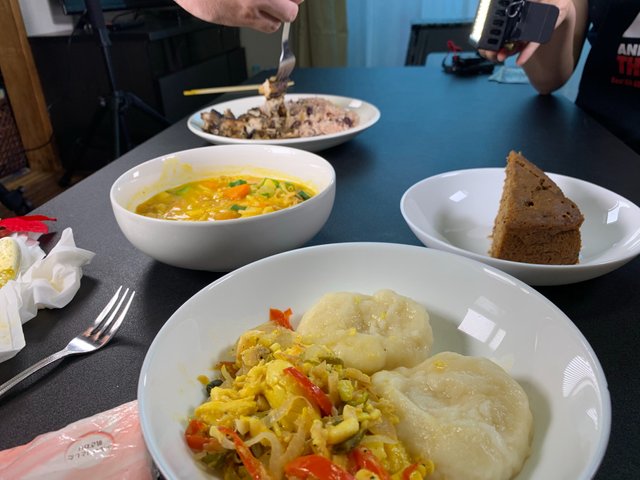 Same with the Jerk Chicken, 1 minute shots, picking up pieces with a fork to get the full details.
The crew was very friendly and consisted of 6 people. I was glad to see at least one of them was female ( usually don't see women on film crews here). It was all fun and jokes and they tolerated my twins' hyper energy well ( of course though, it's their job).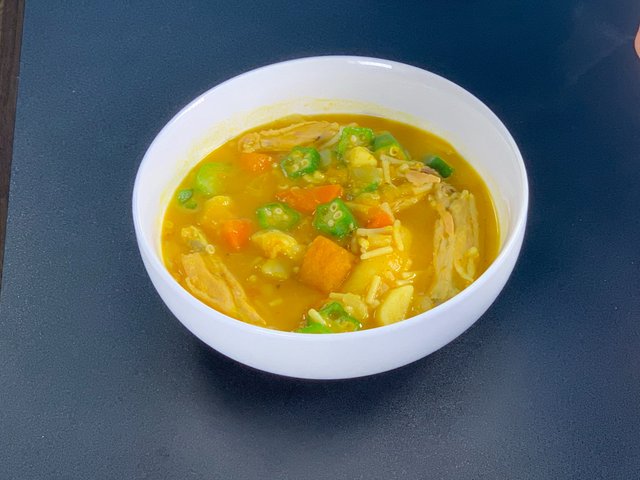 Chicken soup, it was kinda thick because we used pumpkins and it mashes out. But that's how we like it.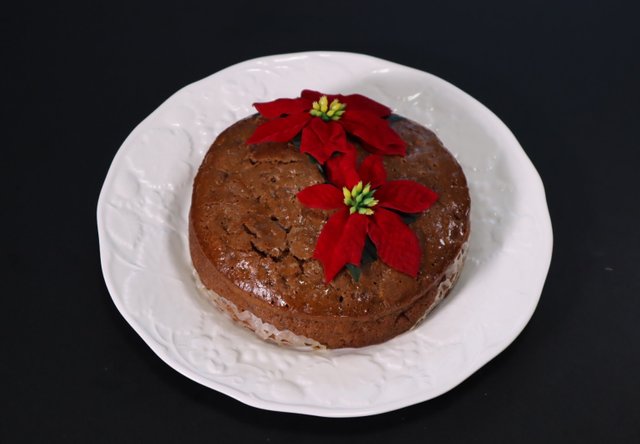 The fruit cake JAN JAN made was good. It wasn't too sweet. I admit though, I don't like it as much as I used to.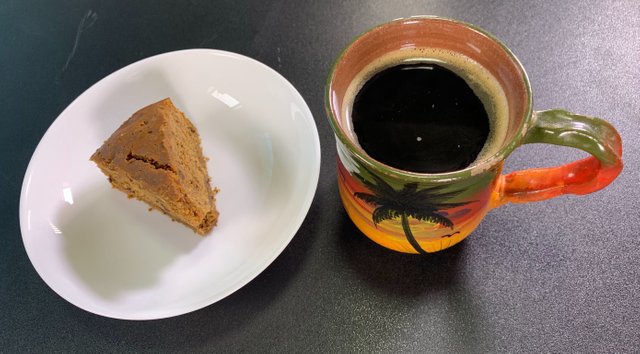 Jamaican Fruit cake & Blue Mountain coffee.
It's been a long day, woke at 7:00 and cooked till 10:00. Filming started at 11:15 AM and ended at 3:15. We didn't get a chance to eat lunch. As soon as it was over and the crew left, my wife went straight for the ackee and rice and peas😄 . I went for the ackee and boiled dumplings.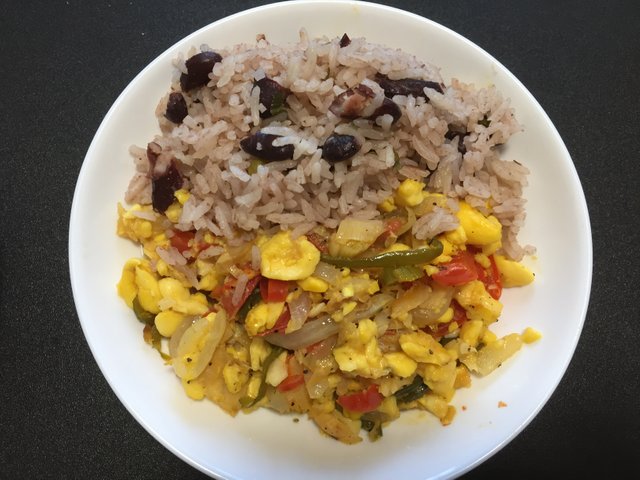 Well, let's see how the show turns out when it airs in mid November. If you made it this far BLESS UP and I hope you enjoyed this post.


Web| Tribe| Telegram| Twitter| YouTube

---
Posted via ReggaeSteem | Reggae Culture Rewarded