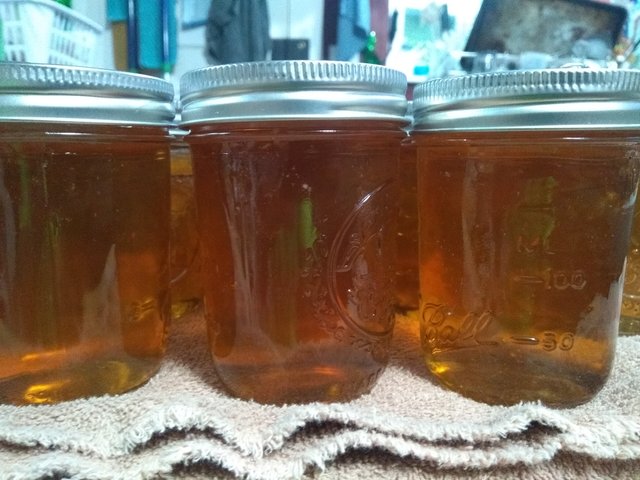 Made a double batch of grape jelly from juice of our grapes from a few years ago. I poured out the juice and left the trub in the bottom of the jars. The jelly comes out nice and clear this way. 14 half pint jars filled and sealed and on the shelf in the pantry.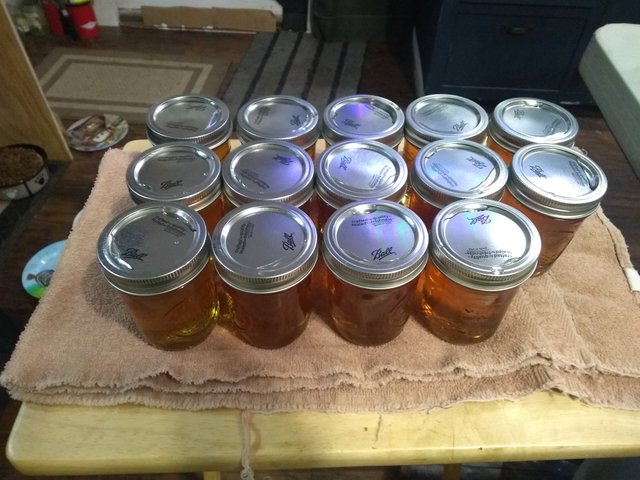 It was a rain day with snow likely tonight/tomorrow. I spent a lot of time picking in the garden in prep for the freeze. All the grapes are in and I got 3 really full bags which is about 30 pounds or more. One last pick of tomatoes got me a solid 15 pounds.
The fireplace is kicking ass and has the house seriously warm. I am sleeping with the window open tonight for sure.



8574

Daily Activity, Gardening, Home Improvement, House Chores, Walking, Weight Lifting, Yard Work