Hello Dear Witches...!
Today is Friday and the body knows it!!, knows that I'm a mother and I'm not going anywhere hahaha, but it's sweet Friday, Friday dessert, and to start the weekend I share a vegan dessert and healthy, with low sugar content and delicious flavor, plus it is very easy to prepare, the perfect dessert for when we call and tell us that in 30 minutes are at home visiting us.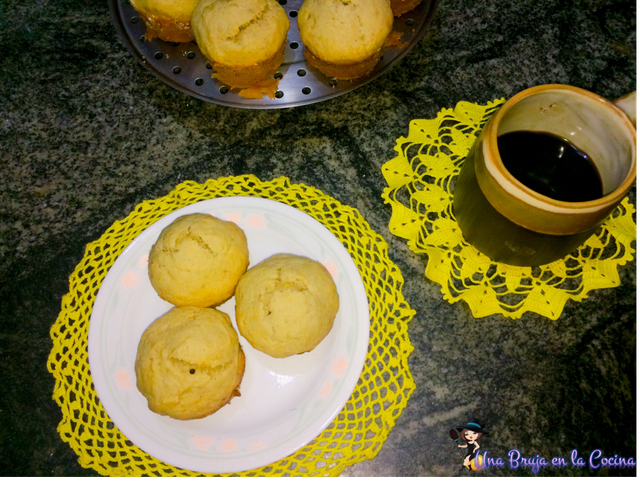 Well this is what happened to me today, I received a call from my uncle telling me "in half an hour I'm over there, I want to eat one of your cakes and a good coffee", I do not stay other than to improvise and run away, also remembered that he does not tolerate lactose so I agreed to this easy recipe and put hands to work, changing the molds reduced cooking time, and by the time my uncle was arriving I was already taking my muffins out of the oven.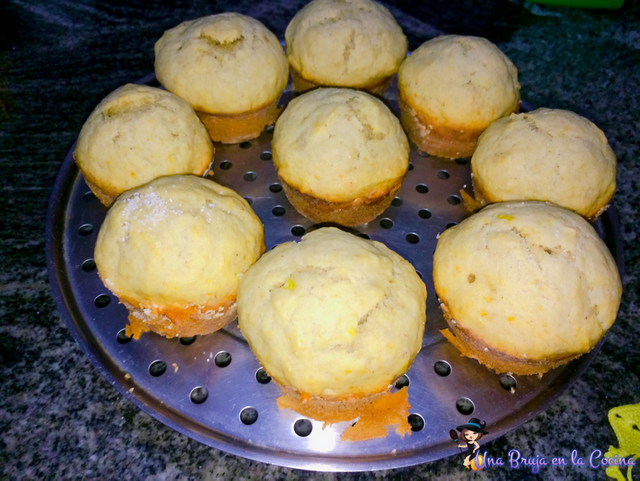 I decided to lower the amount of sugar to the original recipe, because I think that ripe bananas have a high content of candy, and adding more sugar the flavor would be something strong, I was tempted to put some chocolate, but I held on. Come with me and I'll show you how easy it is to prepare this recipe. .
Ingredients
4 Large mature bananas.
2 1/2 cup wheat flour.
1 tsp sodium bicarbonate.
2/3 cup sugar.
2/3 cup sunflower oil.
1 tsp. ground cinnamon.
1 tsp vanilla.
Preparation
.
Difficulty level: Low
Preparation time: 10 Minutes
Baking time: 20 Minutes
Yield: 12 Portions

In a bowl we crush the bananas with the help of a fork, once crushed we add the sugar and the oil. With the help of a balloon whisk we integrate everything very well until we obtain a homogeneous mixture.

Continue adding the vanilla and sieve the wheat flour with the baking soda and cinnamon, add to the preparation, with the help of a palette integrate everything until you get a homogeneous dough, this mixture has a fairly thick texture and if you want to say it looks like chewing gum, at this point is ready, now we just have to add the mixture in the cupcake molds and take to a preheated oven at 180 |C for 20 minutes, or until introducing a toothpick this comes out clean.

Once our cupcakes are ready, all we have to do is let them cool, which is very fast because of their size and serve a good hot coffee and taste, as you can see my cup of coffee is minimal
(ironic comment)
, I have become an addict coffee, and so are my portions of coffee, to see if this way I follow the step to My Mathias.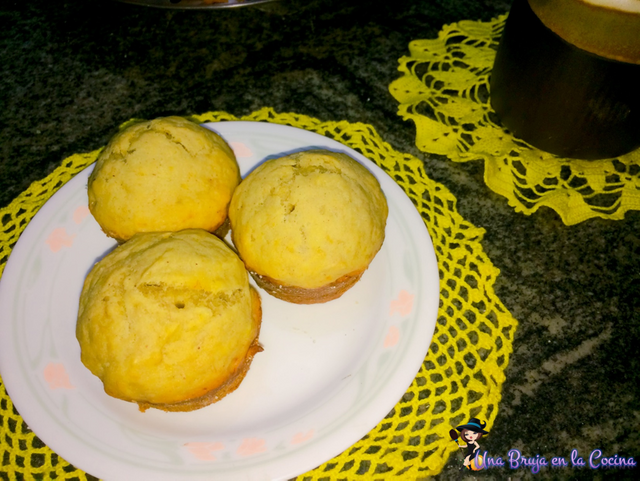 The only complaint I had from my uncle, was that I did not make him to take hahaha, it will be for his next visit, I hope I warn with time, I really am not a lover of banana flavored treats, but this dessert I particularly love, and with the sugar reduction I made to the recipe, it is perfect for me. And you, what would you accompany these cupcakes with?

Images of my property, taken with the camera of my iPhone 5s and edited with PowerPoint 2013



.
Thank you for taking the time to read this publication, if you have any questions, criticisms or suggestions, I would appreciate it in the comments box, and remember, you can also do magic in the kitchen!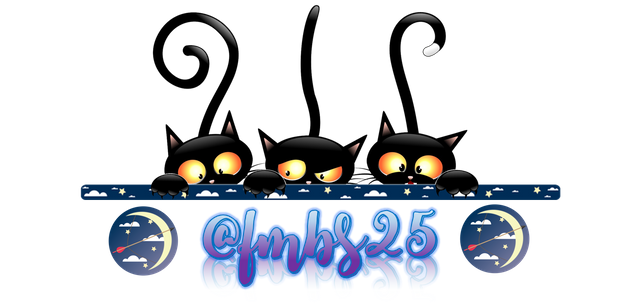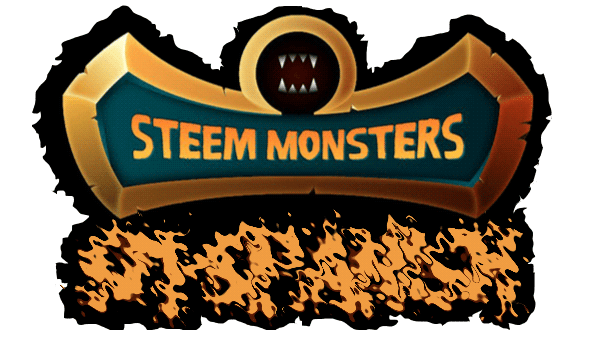 ---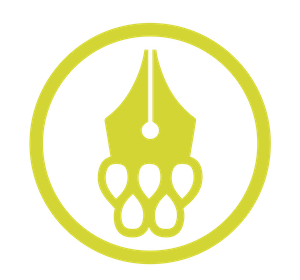 Come and support @Cervantes as Witness in https://steemit.com/~witnesses
---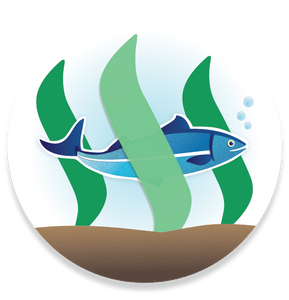 Come and supports @Aggroed as Witness in https://steemit.com/~witnesses