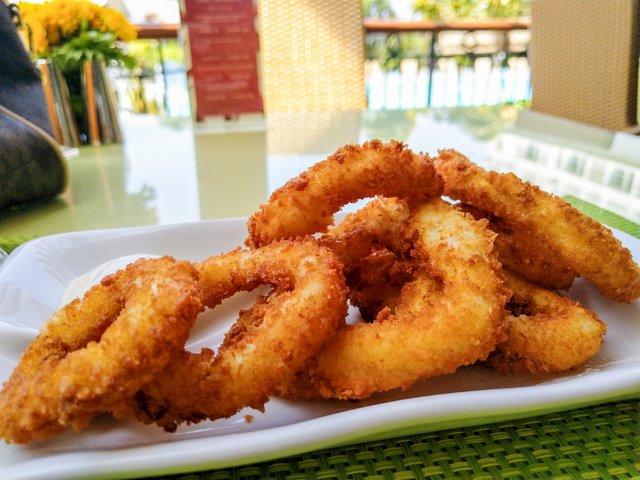 The last time I had calamari was at Sofitel Luxury Hotel, Manila, and that was the best tasting calamari I've ever had so far. After having their calamari, I never order it at any restaurants, except at Marco Polo Hotel.
It was one of the appetizers and 'pick-a-pick-a' dishes that's popular on their menu. Hence, I've been really missing having some calamari, I decided to give it a try.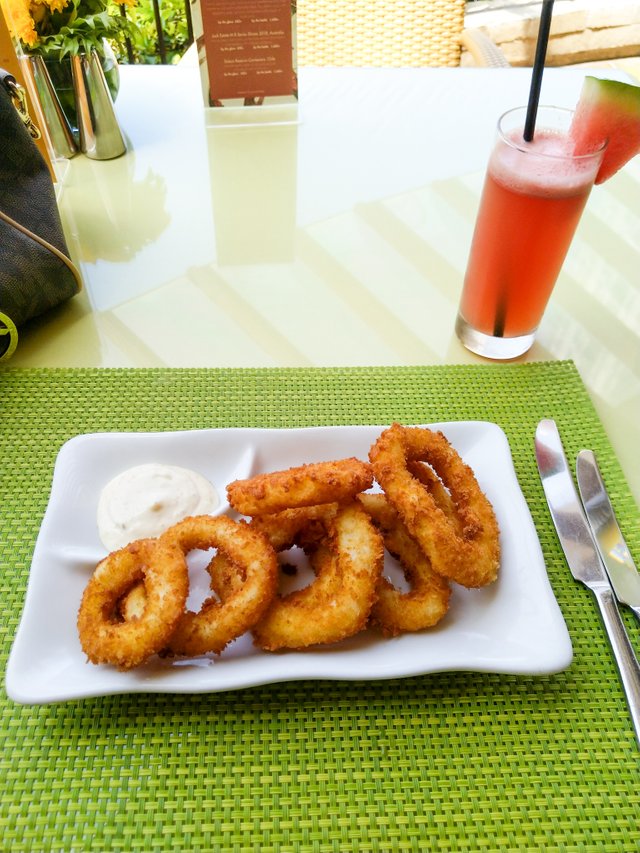 First impression when the food arrived to my table, I was surprised how big the sizes of the calamari! I've never been served as a big as this ones! Though there we're few pieces that were half the size of the rest but still pretty big than normal calamari I've had before, about 4 inches size, if only the photos can show the actual size, but look the knife next to the calamari, that's probably the best way I can compare the size.
Flavor wise, it was very tasty, I was looking for a flaws on this dish but I could find any, maybe I was overwhelmed of the size, lol!
You don't want that rubbery texture on your calamari, that's a no, no! You can tell they use quality ingredients, It was tender yet, deliciously golden and crisp. I could eat this every day!
One order cost 379php (7.25$) plus 10% service charge and 12% vat. I paid a total of 721php (13.79) including the watermelon juice. I know what you're thinking, but hey if you're on a lavish vacation sometimes you you shouldn't worry about the price too much.
For me, it was worth the money and the portion was enough even as a meal! I was actually satisfied after I finished the whole serving so I didn't order any entry meal. Mind you, it was just appetizer and I was dining by myself, so I guess if just an appetizer, it'll be good for two to three people... -Also a nice cold beer will go perfect with it! 😉
This is a must try if you ever visit Cebu, check out Marco Polo Plaza's offerings! 😉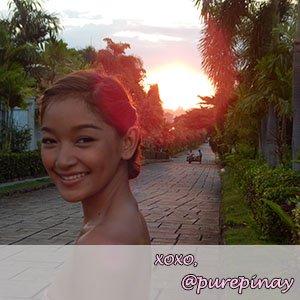 ---
Recommended Restaurants In Cebu City, Philippines:
---