Hello beautiful people~! :)
It's been a while since I used this app to create a post... Anyway, we had pizza for lunch~!!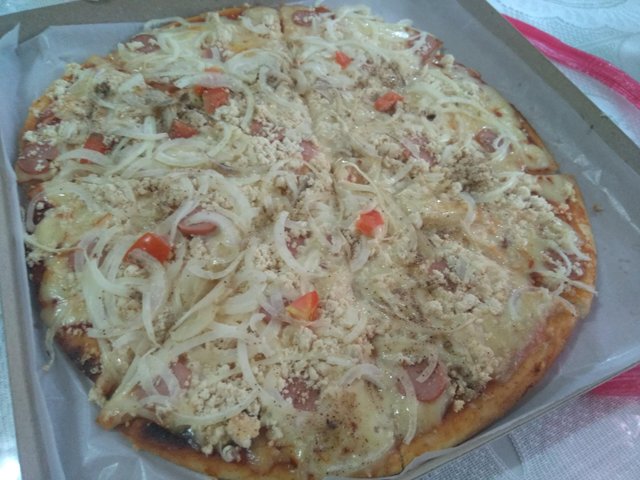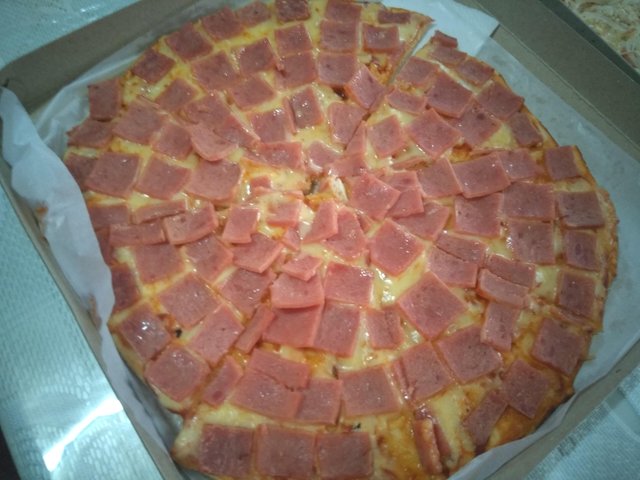 The first one is Chicken Garlic while the second one is Ham Delight. It's been a while since I last ate pizza so I'm glad to have it for lunch today.
Actually, we were all busy in the morning so nobody could prepare for lunch. Well, it would've been OK of we eat lunch at our usual time. However, I have a special class at 12nn, so we had to eat an hour earlier than usual.
So instead of cooking, mama ordered pizza for lunch. Yay~! My favorite is Beef and Mushroom but unfortunately it wasn't available, so I chose Chicken Garlic instead since it's my second favorite... :)
I'm not really into stuff like garlic and onion, but when it's on a pizza, I can definitely eat them. hahaha
Of course, it's not very healthy to eat pizza but once in a while won't hurt. :)
What's your favorite kind of pizza and how often do you have it? Let's interact below in the comment section. :)
I just finished my special class earlier and will meet her again next week. She's a really interesting student. :)
Anyway, I'll end my post here. Thanks for checking out. :) See you next time...