In Singapore, there are many food centres that have Chinese economical mixed rice where one can choose the dishes with rice on a plate or disposable box for takeaway.
The box of rice below cost about US$4.60.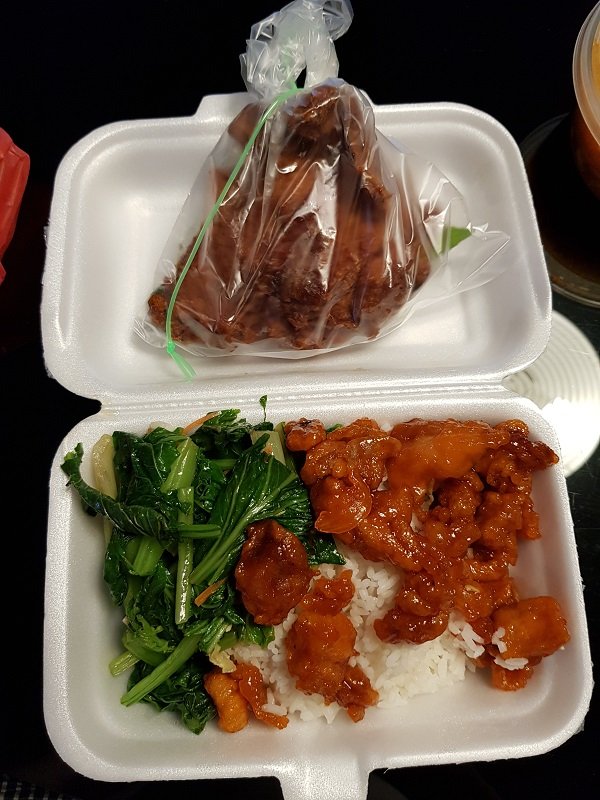 I ordered fried chicken, sweet and sour pork and vegetable.
If I had chosen to have these dishes at a restaurant, it can easily cost US$23 which I have not included service charge.
It is a great way to have a good meal at a low cost especially when our family members want to have different dishes.
An economical mixed rice stall would usually have more than 20 dishes to choose from so everyone can find something that they like.