Hello Friends!
You must have seen many of my recipes have Mint Chutney as accompaniments. So today I am going to share with you the recipe of my mint chutney.
I love to have mint chutney with almost all my meals. It is a great accompaniment and goes with almost all kinds of dishes. Every time I don't like what I have cooked, Mint Chutney comes to my rescue. It goes well with most Indian breakfasts, evening snacks and appetizers; even the main course meals are incomplete without this chutney.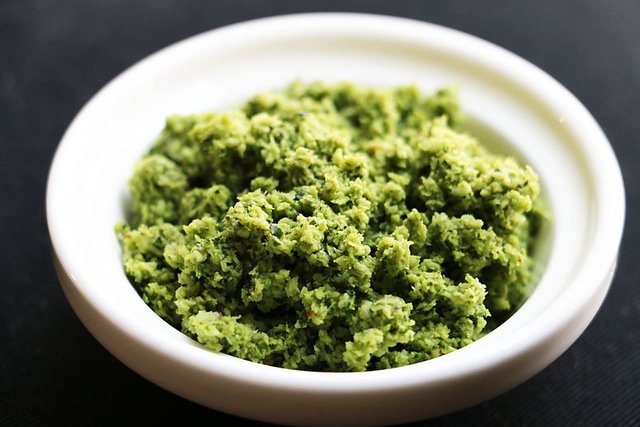 More than the taste, its ingredients aid in digestion. It is very good for health and helps ignite the digestion process. And the best part is – your mixer has to do the major job.
Cooking Time
10 minutes
Kitchen Standing Time
10 minutes
Servings
1 Bowl
Accompaniments
All kind of Snacks.
Ingredients:
• ½ Cup Mint Leaves
• 1 ½ Cup Coriander Leaves
• 3 Green Chilies
• 5-6 garlic cloves
• 1 small onion
• 1 small tomato
• Salt as per taste
• ½ spoon coriander powder
• ½ spoon red chili
• 2 tablespoon lemon juice
Step 1: Separate the mint leaves and coriander leaves from their stems and wash well in a sieve.
Step 2: In a blender, add the mint leaves, coriander leaves, green chilies, garlic cloves, onion and tomato cut into small pieces.
Step 3: Turn ON the mixer and let it churn until a smooth paste is formed.
Step 4: Tale the paste out in a bowl. Now add all the spices and mix well.
Step 5: To the final mixture, add lemon juice.
Step 6: Store in a cool place and relish this chutney with all kinds of meals.
The mint chutney can be served in all weathers and has a shelf life of 2-3 days. So you can prepare in a decent quantity and can reuse for the next 2-3 days. You can also add small amount of curd to the chutney to enhance the taste. Curd basically subsides the taste of garlic so I you are not a die-hard fan of garlic, you must definitely add curd. Enjoy the chutney with your favorite snacks.
---
Image has been taken from Wikimedia