Read "🇵🇪 PARACAS Here we come!" on TravelFeed.io for the best experience
---
Paracas, a small beach town on the Pacific Coast of Peru. So much seafood, so much pisco sour and its happy hours (More like happy days). Desert buggy is fun and the Ballestas Island is gorgeous. Less than 4 hours drive from Lima so why not stop by for some awesomeness.
Yes! Let's Paracas!
Paracas where desert meets the ocean, where sun meets sand
There are many more cities and small little towns in Peru to explore and fall in love with. A lot of people fly into Lima, enjoy the fanciness for a bit then fly straight to Cusco to experience some Inkan culture, architecture and of course, the world-famous Machu Picchu. We did it a bit longer route without actually planning or did some research much in advance either. We just played it by ear. Turned out, Paracas is also one of the small towns we came across in Peru. Local food we love, beautiful nature we appreciate. and honestly, it's one of my most favorites of our Peru trip.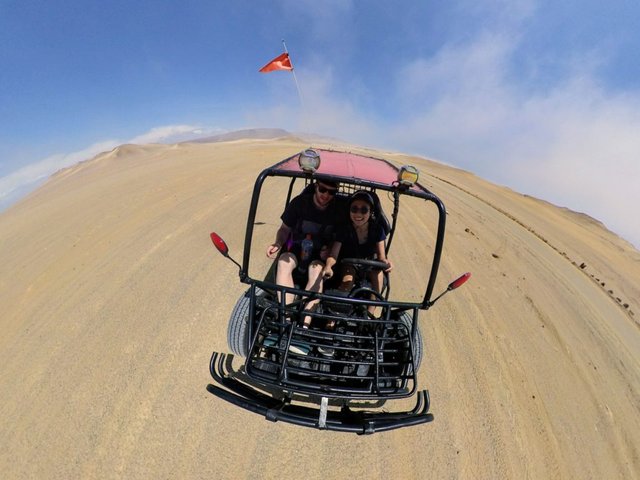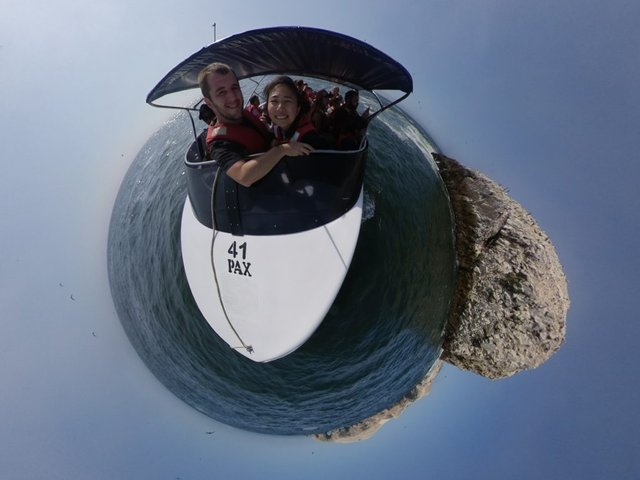 Our Peru Travel Route
Lima - Paracas - Huacachina - Nazca - Arequipa - Cusco
To get to Paracas from Lima
We landed in Lima, traveled here for a bit and had so much ceviche. Now I think it's time to move on!
There are a lot of travel agencies offer a day trip from Lima to Paracas, Huacachina and Nazca. Most cases, you could do all in one day. If you're like us, prefer taking it slowly, there are buses leaves one city to another every single day that cost much less than the choice we chose. We chose Peru Hop... but wait...
We came across this company called 'Peru Hop', the bus service lets you hopping around town by town in Peru and even to Lapaz, Bolivia.
First of all, I don't recommend if you have time traveling around. Peru Hop is quite pricey and I would somehow call it 'Tourist Trap' after traveling with them from city to city. Though, for someone who doesn't have so much time like us, it's probably not bad of a choice. Still, I don't think we liked their service, really.
Travelling in Peru by bus
I quite like travelling on land. Bus, train, collectivos or whatever there are to offer. I enjoy seeing the different part of the cities other than just those beautiful touristy spots. Peru is beautiful, true that but I would have never had a chance to see all this Peru's real life capture along the way if I just take a plane straight to another beautiful touristy spot.
If you love seeing the same type of things, taking a bit more time on a bus is totally worth it, I think.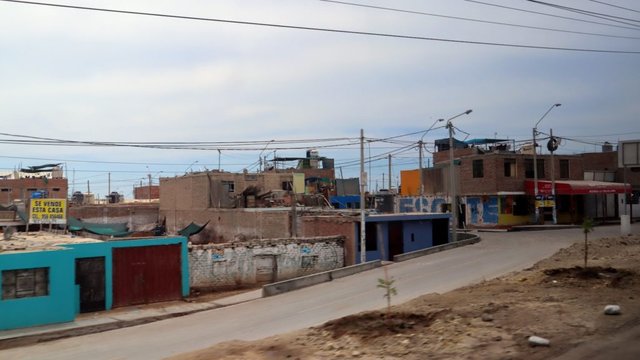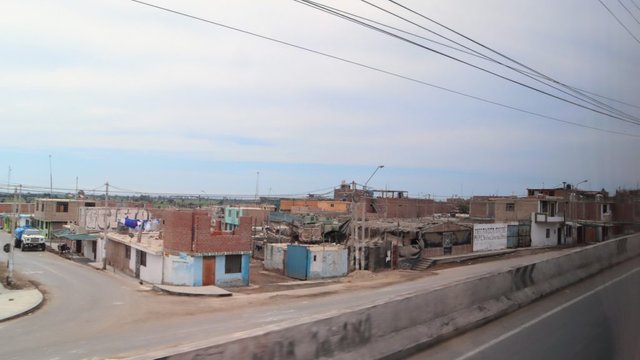 Mirasur Comida Artesanal
On the way from Lima to Paracas, our bus stop at Mirasur Comida Artesanal for some lunch. It's like a family hangout with a small playground, restaurants, and also a horse farm... all combined. Interesting, isn't it. Anyways, we're there just for a plate of scramble egg, sandwiches and juices. S/ 15 a set including the drinks.
Afterwards, if there's enough time, a horse and a handsome one on it will be waiting for you to come hang. If not, Paracas baby!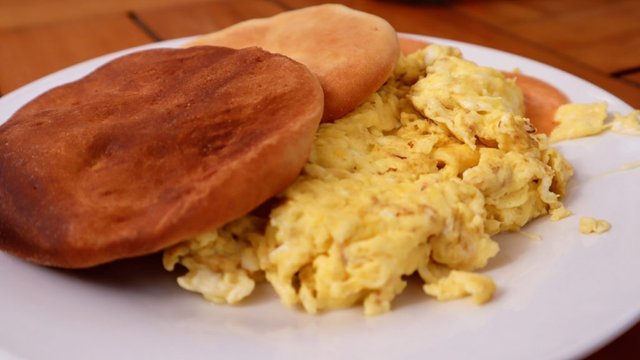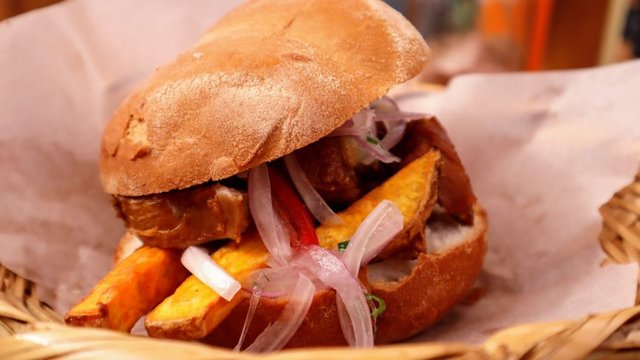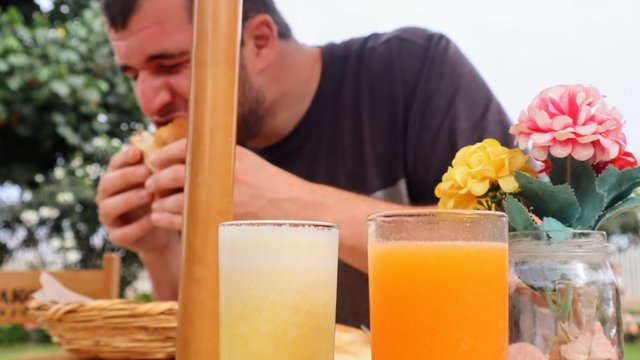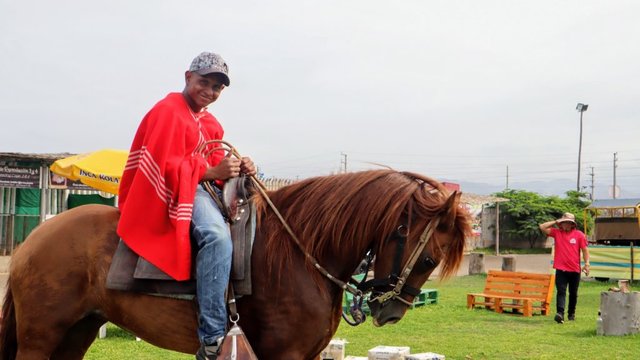 Paracas, Peru
After about 4 hours bus ride including the lunch, we got here to Paracas! You will know right away you're already there. It's literally beach town and the scenery is totally different from whatever we have been seeing all along the way from Lima to here.
We know it's going to be a really laid-back stay. We know street food would be good and the seafood would be so fresh. The town is quite small, like, really small. We could walk the whole town in less than an hour.
Where to stay in Paracas?
It's crazy here! You can find one as inexpensive as S/ 50 where we stayed or you can go as fancy as the one our friends went for that would cost S/ 700 or so. Such a various types of stay in such a short distance of walking. A lot of sea-front villas and resort to choose from. It's so pretty! We walked past it #lol
There are also some Airbnb around as well, though this time we're stuck with the old-school backpacker method, a hostel.
Things to do in Paracas
We stayed there probably 4-5 days. Sounds like it's not so long of a period? Well, with its size, I think we explore quite a good amount. During the stay, besides seafood, street food, more street food, we did some dune buggying #fun! Visit Ballestas Islands and say hi to all the penguins and sea lions. Kite boarding is also possible. I saw people did it but dang, I'm scared of the height, pass!
Oh hey! How lucky, we're also there when the Pisco Sour day was happening so, that was quite interesting to watch. All the Peruvian music, horse rides and dance. Lovely!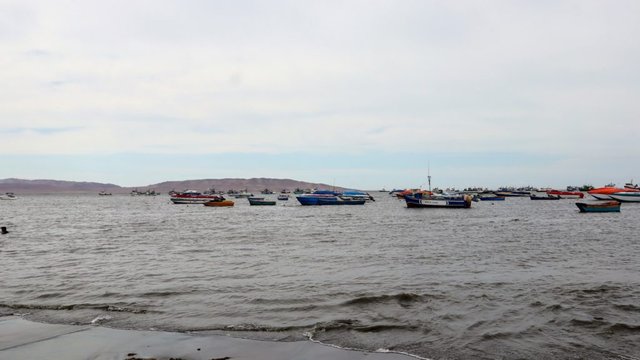 Glad we made it here to Paracas. Quite a ride and the sun made us all tired. Next post, let's eat!
㋡ Get $55 TRAVEL CREDIT
㋡ GET PAID to Google Search
㋡ EARN CRYPTO while browsing
🎥 Check out all MY GEAR
---
All copy and photos are original content by me.

TO SUPPORT WITH LOVE 💙 PLEASE SUBSCRIBE!!! TO MY SUPER DUPER AWESOME FOOD VLOG CHANNEL AND THE BRAND NEW 360° VR TRAVEL CHANNEL. SUPER FUN! COME JOIN! :)
---
View this post on TravelFeed for the best experience.