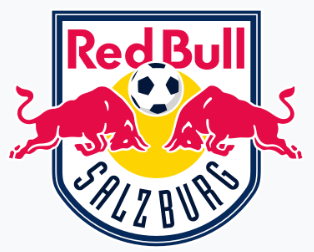 zalsburg
The main purpose of writing and posting on steem blockchain is to spread reliable info
and learn about each other.
It will make more sense for us to defy our blog as opinionated as possible cause all information
are already somewhere in the web.
I read two posts this week and I want to know more about this team that lost
to Chelsea 5:3 and to Real Madrid 1:0.
RED BULL SALZBURG
This club is from the Austrian Football Bundesliga.
This is the top club in Austria for the past five years.
When played outside of Austrian Bundesliga,
they have to use a different uniform due to sponsorship restrictions.
They play in Europa League and Champions league elimination phase.
They are doing everything to gather experience.
What is fascinating to me, their season already started and they still play friendly.
Sincerely it shows they want to improve and get better.
You can read more about them here
This is one key point I learn from this club.
They need to be in the spotlight and playing Chelsea and Real is the perfect
solution.
Jesse Marsch is their American head coach.
Red bulls name is synonym with a drink where it gives you wings.
The company is from Austria and they are everywhere.
They are associated with racing, football, hockey and many more avenue
to get market share.
As you can see, we are really talking about football but the idea of red bull
they want to sell more energy drink.

Pulisic has shown that he is ready to amaze us.
He scored two goals and awarded a penalty.
On Sunday versus Man U. I cannot wait to see
how his speed will dismantle Man U.
I am pro Chelsea, even though Man U. will have his opportunity
to score cause Chelsea defense sometimes got me worried.
---
Hazard has scored the only goal of the match.
Opportunities blossomed both ways but this one stand.
I hope individualism did not continue toward the regular season.
Salzburg stands again to win this season due to ther willingness to showcase and
play more matches.
Best playing team shares the ball evenly and then score.
Next weekend Real will play Celta Vigo, first match of the season.
It should be easy match and easy win.
Definitely all clubs are giving their best.
This season feels different and will look different.
as a steemians and #sportstalk tribe member
I will post to make this tribe shines.