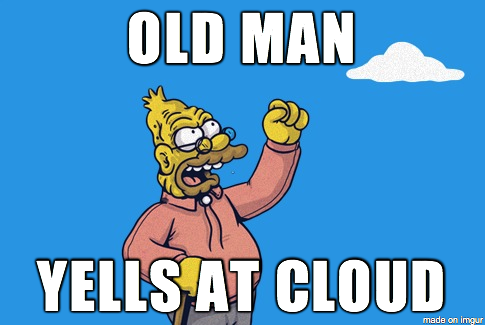 Forgive me, but this is going to be a bit long-winded and rambly, but hear me out. The two games I have listed in the title are kind of the shining examples of what is wrong with the current market on PC gaming. That being the two major hubs right now for gaming each has such major issues it's starting to feel like we can't win.
Let's start with Epic Game Store. There have been a lot of issues with the company since it's inception. We have had them allegedly collecting a lot of data, something they deny, the fact Tencent owns a substantial amount of shares in Epic, forty percent, though EGS promises they won't bow to Chinese censorship, and honestly they didn't have the best of reputations as a company before they ever formed Epic Game Story, but all of these are just reasons to skeptical, as nothing here is necessarily proof they are a shady company. What I will point to is the exclusivity of Shenmue III. I pick this over other games because I don't necessarily think exclusivity is a bad thing (I am prepared to feel the wrath of the stones coming my way for this), but this is something different. Shenmue III was a Kickstarted game, funded by the fans with promises and goals in mind.
With goals shattered, and an amazingly successful campaign to finally see the Shenmue series finished, suddenly EPS swoops in and pays Shenmue to go exclusive to the Epic Game Store. The problem here is the backers of the game were given the option to select what platform they wanted, one of which being to receive the game on Steam. I think the backlash against Shenmue and Epic Games was warranted just from this.
I'll be honest, I don't even know if what they did was legal or not, but regardless of legality, it's just a slap to the face. Don't get me wrong, the developers who agreed to this were just as at fault, I don't think they should be left off, but when this is paired with all the other questionable activity surrounding EGS I am no longer willing to give them the benefit of the doubt. These guys are shady as hell and have given me no reason to be able to trust them as a company. I wish I could, considering they take a smaller cut of games sold through their platform.
So clearly Steam is the better option, right? I mean I trust them way more than epic, and for AAA or even AA studios it's a great storefront, but have you tried finding new indie titles on Steam? Just try digging through the new releases, it is a wave of unfiltered, unmitigated garbage. Through Steam, it is almost impossible to get your game noticed without some kind of crazy and outlandish gimmick, or some incredible marketing completely outside of steam. The complete lack of quality control ends up burying some otherwise well made and worthwhile indie titles, like Shotgun Hero.
Enter the game that happened to be selected by me for the example, Hentai Nazi. This game got noticed basically as a joke. But let's be honest, it's just as shitty as every other game flooding the Steam new releases, but it's fine because it basically tells you up front it's shit. Yes, I kind of have myself to blame for buying it anyway. But my stupid decision to spend money here is not the point, the point is this is essentially what the Steam Store looks like if you are trying to find anything that isn't already a success.
And as mentioned before, I wish devs got a bigger cut. Despite the skeevy nature of EGS, I can't really blame devs for going there for being able to keep more of their profits. I want the devs to make as much as they can, considering they are the ones making the games, but at the same time the best place to facilitate that comes from a company that feels inherently anti-consumer at this point.
And these are the two major hubs for PC gaming right now. The other stores that have any kind of big backing are the Microsoft Store, which I don't think anyone actually likes, EA's Origins which comes from a company absolutely nobody trusts, and Uplay from Ubisoft. We do have GOG which has many advantages though.
Maybe I should look into this Itch.io thing I've been hearing about?