It all started in December 2000 when I purchased Everquest, the game. I have been a gamer since the early 1980s but had never played an MMO before.
In the next few weeks, @bingbabe would become an 'EQ Widow' as I was drawn into the harsh unforgiving world of Norrath, an obsession that would last for several years.
More recently I installed the Everquest client again on my PC. It's free to play now but a far cry from the heyday of the early noughties when adventurers banded together for quests and glory.
Many zones are now deserted as players have long since left the game for other ones with superior graphics, and easier gameplay.
This is the story replayed today as my level 66 Barbarian Shaman who can now freely roam through low and mid-level zones without fear of being killed.
If you are not a gamer and have never played an MMO (Massively Multiplayer Online Game) then you may not be able to relate to this at all.
Everquest was named 'Evercrack' due to its addictive nature and for good reason.
Other article's in this series:
The Everquest Chronicles : Halas and Everfrost
The Everquest Chronicles: The Entrance to Blackburrow
The Everquest Chronicles: Blackburrow and the Ice Giants
The Everquest Chronicles: The Bandits of Western Karana
The Everquest Chronicles: Northern and Eastern Karana
HighHold Pass was supposed to be a safe haven but I found it anything but that. No sooner had I passed the guards, I had gnolls wailing on me who were several levels higher than me.
The casters were particularly nasty and it was all I could do to keep alive while running back to the sanctuary of the guard area like a big girl.
…'unlike later games such as World of Warcraft, taking on a monster the same level as you or slightly higher meant almost certain death'…
I conned the gnolls and determined they were around Level 12 or 13, while the guards were all 'Red'.
I figured out very quickly that taunting the gnolls and running to the guards was the answer and the area was soon clear to run through.

Source
I had a map for HighHold Pass but it was still a maze-like zone and one wrong turn meant I was amidst those dratted gnolls again.
…'Priests' of Discord had the Bind Affinity ability. If you used this free to use ability then you would spawn at the feet of the Priest who had bound you last upon death'…
Fortunately, there was a Priest of Discord in the keep and so I bound myself to this zone in case of death. Running from Qeynos naked through all the previous zones full of nasties was not an appealing thought.

...'I never raised my Alcohol Tolerance skill very high, maybe this is why I get hangovers so easily'...
After some drunkenness and a good night's sleep courtesy of the pass tavern, I managed to raise my Alcohol Tolerance by several points.
Everquest had several useless skills but this one was probably king.
I woke with a banging head, and after throwing up last night's residue headed east to the zone-line which would take me to the dreaded Kithicor Forest.
Many a tale had reached my ears about this extremely dangerous zone where the foolhardy level 30 player died if he had not researched the journey beforehand.
This was to be the most dangerous leg of the journey so far with monsters approaching level 40 within which could easily kill me with a single spell.

...'HighKeep, established sometime in the far future'...
Before reaching Kithicor, I needed to navigate through the Orc infested gorge which was outside the limits of the HighHold guard's area.
This was particularly frightening as the monsters would 'ALL' be con red to me and one smack on the arse would mean certain death.
…'unknown to me the Orc gorge area was a popular camp in 2001. There was a full group of high levels taking them out and I passed through untouched'…
Today this part of the zone is empty and lifeless. The Orcs, being well… Orcs are quite stupid, brainless and dumb; they decided to attack me. I can now just stand still while my faithful pet pooch finishes them off one by one.
I have a Health regeneration spell on myself with restores around 8 health per tick (every six seconds), couple that with AC that is far too for them to penetrate and I get mere scratches from these once fierce adversaries.
On reaching the zoneline, I saw the familiar 'Loading..' screen enter my travel-worn eyes. No Orc's had chased me and I felt grateful the band of campers had taken care of another otherwise insurmountable problem.
I entered Kithicor Forest with knees trembling. This was it, the most terrifying zone by far and my greatest challenge.
I had read about this zone extensively via this wondrous portal called the Internet which had taught me several things.
Never journey at night. The monsters can be up to level 50 during the dark hours.
Head north and hug the wall, there's a better chance of survival and you 'may' keep out of agro range.
It was dark, quiet and foreboding as I entered the forest. Monster sounds entered my sensitive ears and I kept very still and quiet not daring to move from the safety of the zone line.
Any travelling would have to wait until morning (which meant waiting in real-time). The cycle of a full day/night in Norrath is approximately 72 minutes.
I would need to be patient if I wanted to see the other side and relative safety. It was time for a cup of tea and a biscuit.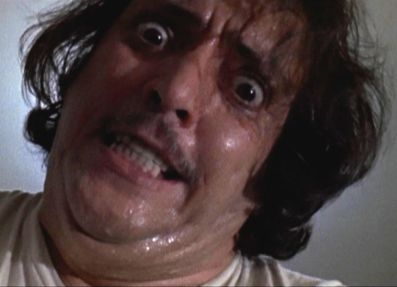 If you found this article so invigorating that you are now a positively googly-eyed, drooling lunatic with dripping saliva or even if you liked it just a bit, then please upvote, comment, resteem, engage me or all of these things.