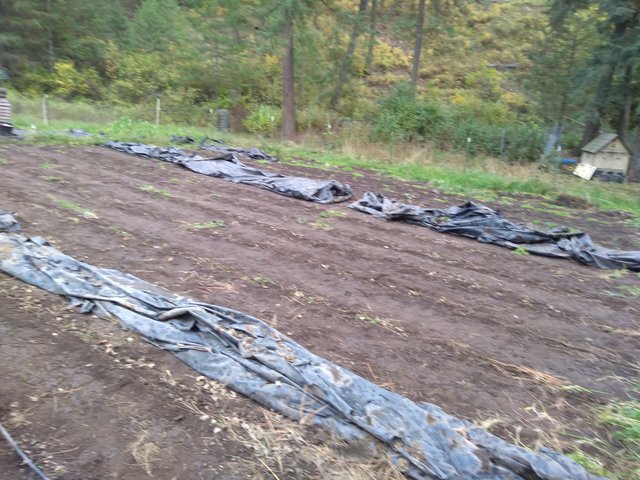 Slowly but surely I am getting the cleanup done around the farm. Yesterday I spent a large amount of my time getting the garden done. Well not done but mid way. I have the plastic up but not stacked in most areas and the same with the irrigation. I am still having to cleanup my tomato mess in one row before pulling the plastic. That is the one part I am really not looking forward to doing but have to.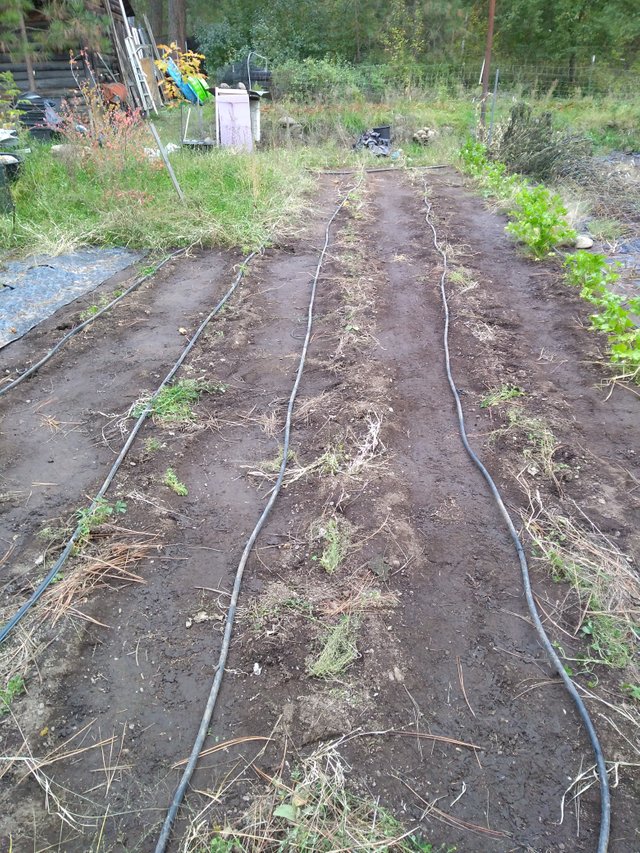 The squash rows were easy to deal with and the plastic is all stacked for the area but the irrigation stull needs to be rolled, which luckily is a few minute task.
I have a row of celery still growing. It has made it through 25F temps and has minimal damage!!! Seriously, this celery is amazing. It's not a fat stalk like Utah, but is a denser much more flavourful variety. The Tango celery is a shorter season (84 days) variety and is very cold hardy. I got mine from Territorial Seed.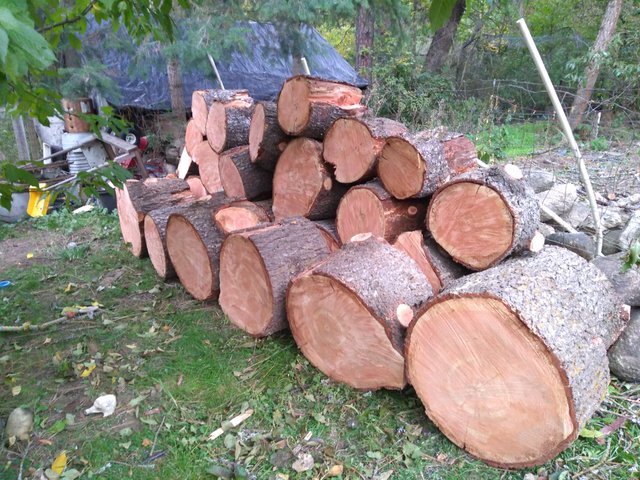 The tree is getting moved, at least the rounds are getting stacked, so the yard is becoming itself again. I have been running out of places to stack the rounds and am lining them up along the fenceline. So much debris, bark, branches, twigs, and saw dust still covers the ground, and raking is unfortunately quite difficult due to the tall grass beneath. I am going to have to borrow a log splitter at some point since my body would probably fall to pieces if I tried to split my monster stack with a maul. While good exercise it is also hard on the joints of which I have a number of grumpy ones.
Today I have to finish the garden cleanup, get my last bale of hay, price a 25x25ft tarp for my hay, order parts for my chainsaws, and hopefully move more firewood from around the yard to the pile.



16994

Daily Activity, Gardening, Home Improvement, House Chores, Shoveling, Walking, Weight Lifting, Yard Work