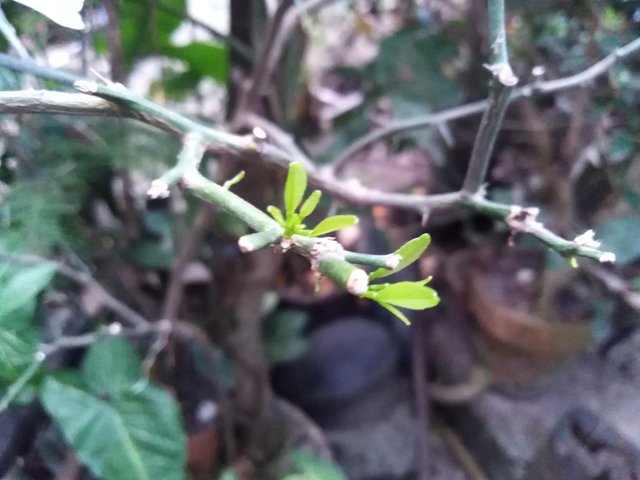 I love pinching these water shoots off the branches of this citrus shrub. Kind of therapeutic I guess as I went overboard and took them all off the branches. I love how easy it is to pinch the young leaves and leave a nice citrus aroma on my fingers. What a relief.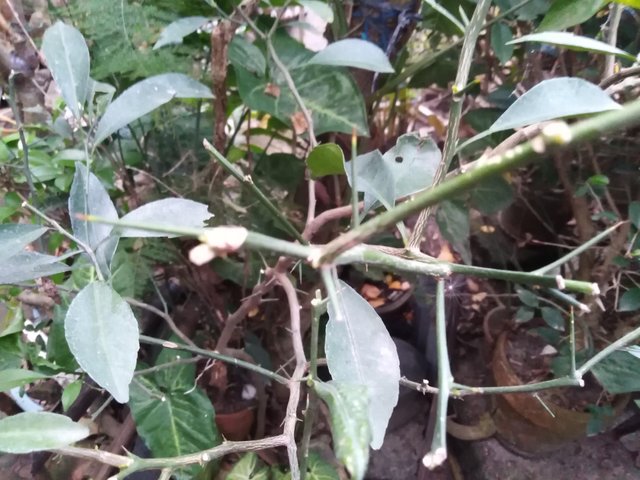 See only the old leaves remained I also removed some that were munched on by caterpillars. I find them unsightly although I feel good knowing that some caterpillars got fed.
To be honest I am not sure if this shrub is a calamansi or not. I just noticed it one day in our garden it had grown noticeably bigger. Calamansi or calamondin is a local citrus here in the Philippines. Small in size like a bit bigger than a marble with thin green skin. The fleshy part is orange that tastes sour and sweet. Very popular ingredient in our local cuisine. Use it as an acid on your dish. Make a lemonade which we call limunada served warm if you want to boost your immune system.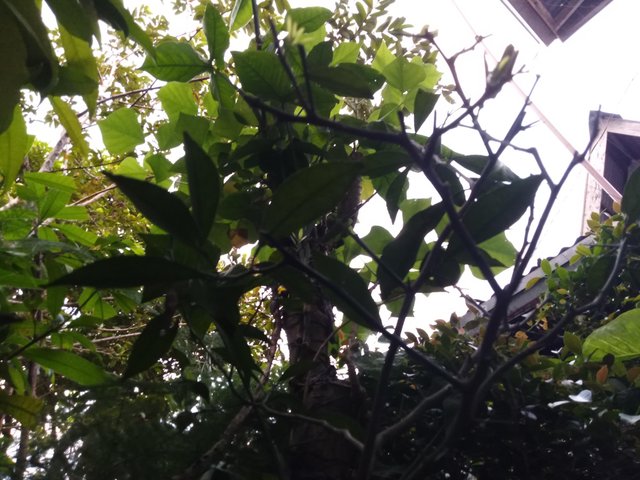 Hope it will grow and bear fruit soon. I can't wait to find out one day what this shrub really is.