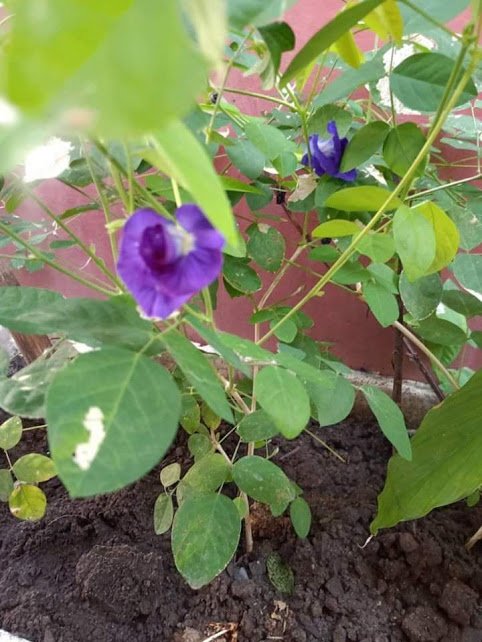 Hi Steemians and garden lovers of Steemit,
I am joining once again the Garden Journal Challenge of @simplymike , you can find the details here
Some of the plants I started to plant back in July we had already harvested and consumed like the sweet potato green leaves. We steamed them and prepared vinegar dips. Very popular simple vegetable side dish here in the Philippines. Now October is about to end and here I am about to post an update on my small garden.
Some of my friends are seeing my online posts about my garden and they love what they see. Three of these friends thought that they will give me ornamental plants during our appreciation day in our local community. Here they are: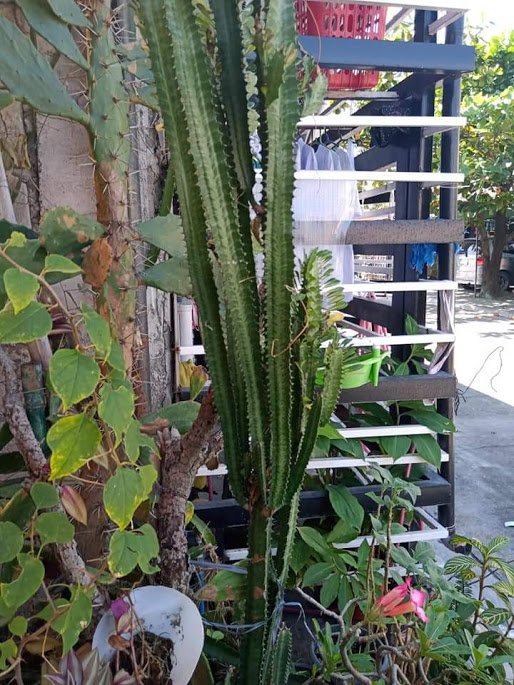 I do not know the name of this cactus but this looks very familiar to me. It is tall and could not fit inside so here I placed it in front of the house.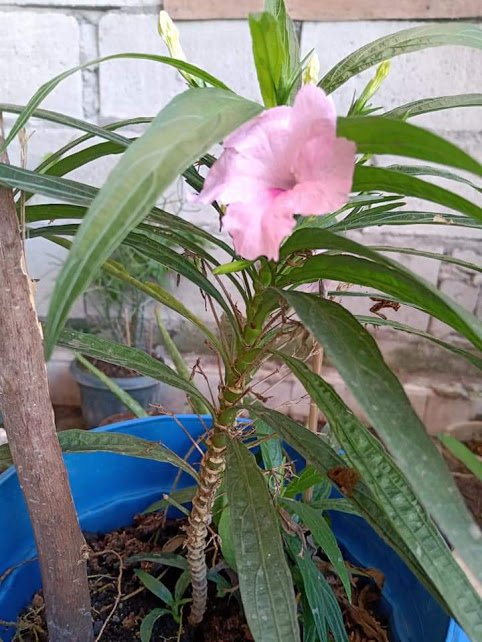 This pink flower already came with that blue recycled plastic container. I hope I can make it grow and bloom more flowers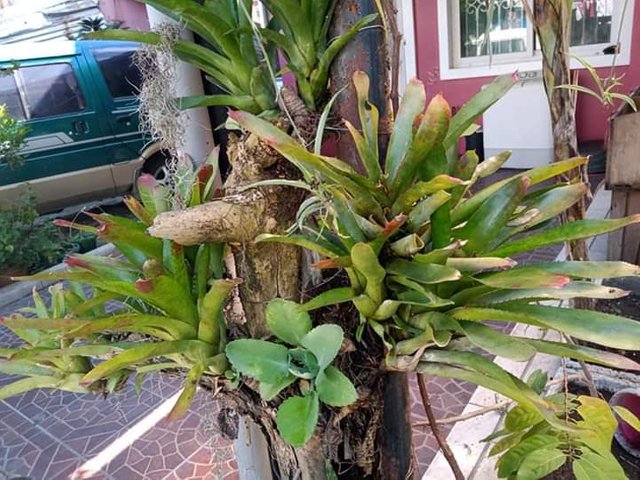 This is my favorite because it came with a drift wood already. It is quite difficult and expensive to buy drift woods where plants could grow. This one I placed in the receiving area so guests would have a nice view of it.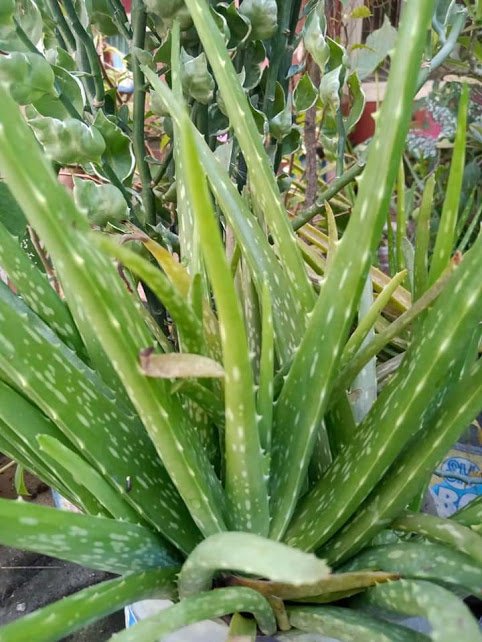 This is my existing aloe plant it has grown a lot of leaves that are nice to look at.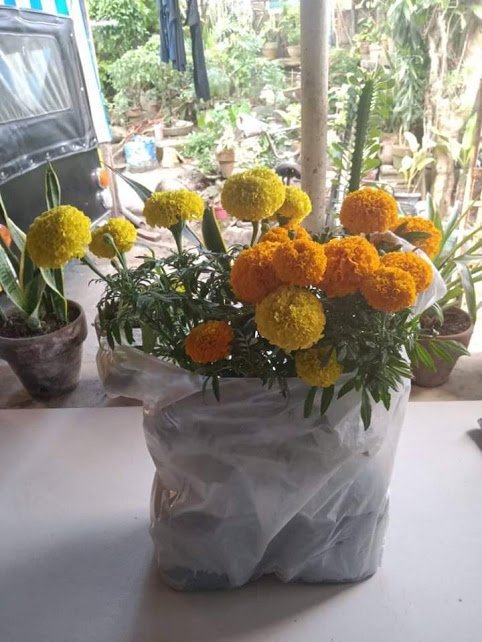 These are two pots of marygold that I bought 6 days ago. I want to add more flowering plants this time and I prefer those with benefits like these ones which are said to ward off mosquitoes.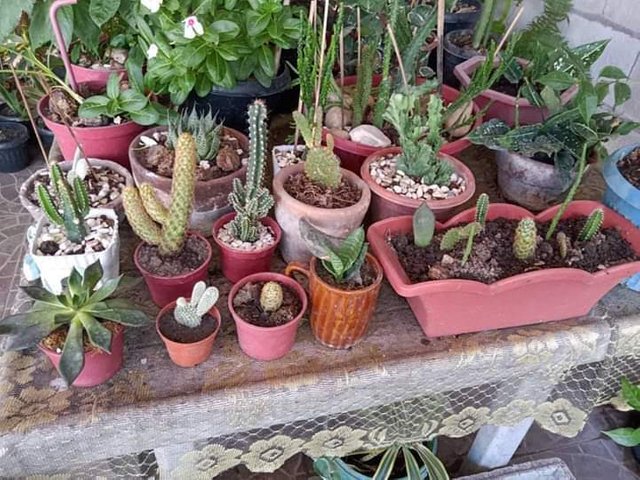 These are the ornamental plants I had collected through the years and they will keep growing I know. Hope you like them.
After the ornamental plants let me show you the plants that we intend to consume.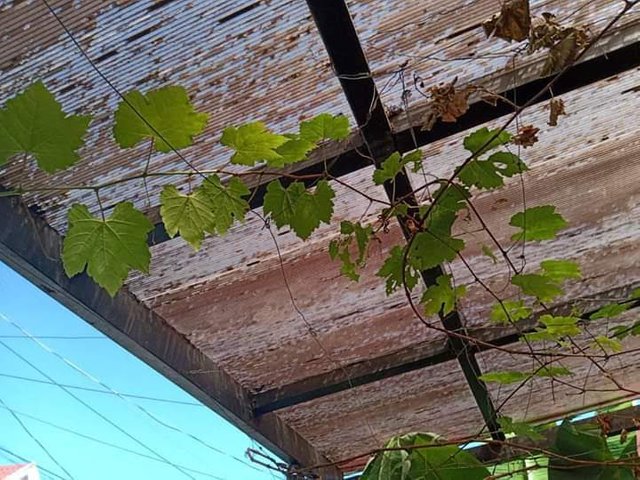 A local green grape that was given by my brother it has reached the roof of my porch. I am not sure how the pruning goes but will definitely learn about it in the future.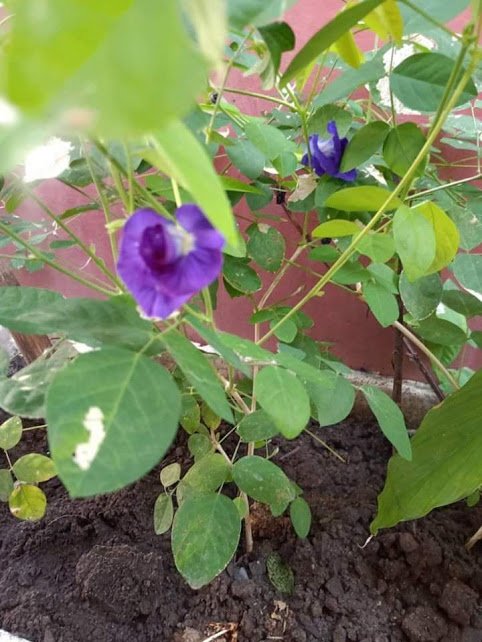 The blue flowers of this pea plant is what I like. I watched a youtube video where they use the blue flowers as substitute for food color. That got me excited and searched all over for this plant until I found one from my relative's garden. So thankful I got this one. I can see a few uses like give color to a drink, rice cake and so on.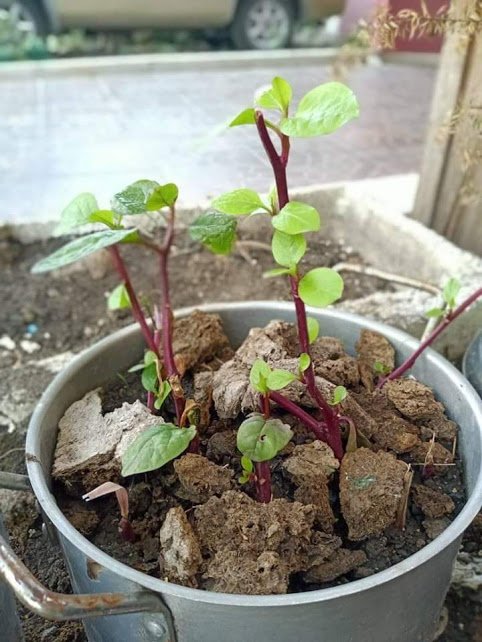 If you had been following my blog you know that we do not have a big garden so space is very precious. Here I used an old pot from my kitchen to grow this alugbati. I have not eaten an alugbati before because this is not really popular here in my area but people from the north love it. I must give it a try but will search the net how to prepare it for food.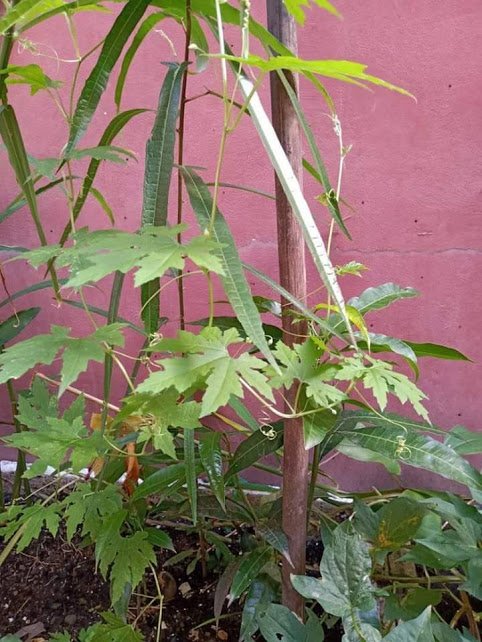 The bittergourd has not grown that big as I had expected. This is not a difficult plant to grow maybe it was restricted because of the limited soil and space.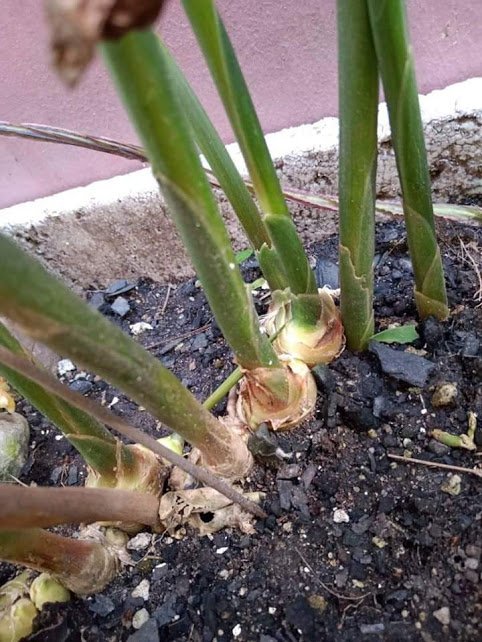 This is ginger my favorite so far. I hope you can see the rhizomes which are showing a bit on the base. They are already good to be harvested as I was told. It is my first time to plant ginger and they said planting time should be in May and then harvest it after 6 months or until you see the roots showing.
Hope you guys like my post.
Gus