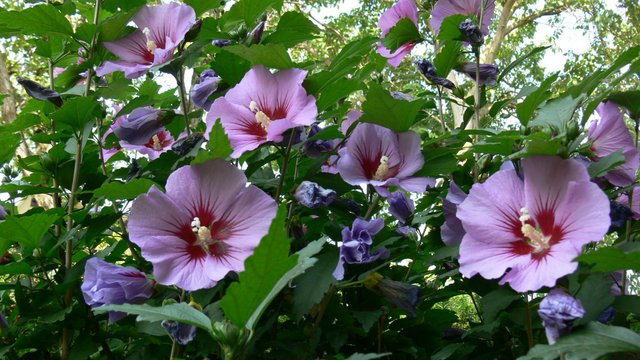 Community Garden Journal Challenge August 2019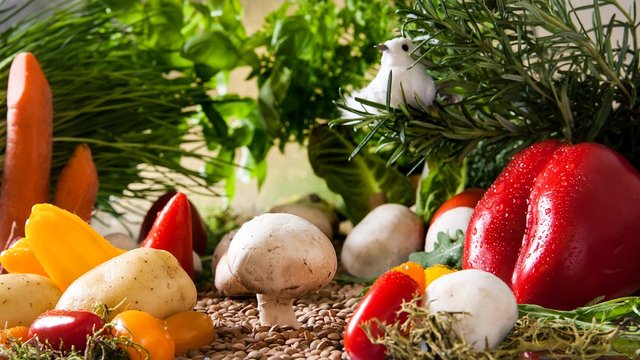 I'm happy I didn't miss the Community Garden Challenge this time. Thanks to @simplymike for keeping this little event alive.
Today I moved my topic to the outside world for the first time after shooting indoor photos only.
Estoy feliz de no haberme perdido el Community Garden Challenge esta vez. Gracias a @simplymike por mantener vivo este pequeño evento.
Hoy he trasladado mi tema al mundo exterior por primera vez después de haber hecho fotos de interior.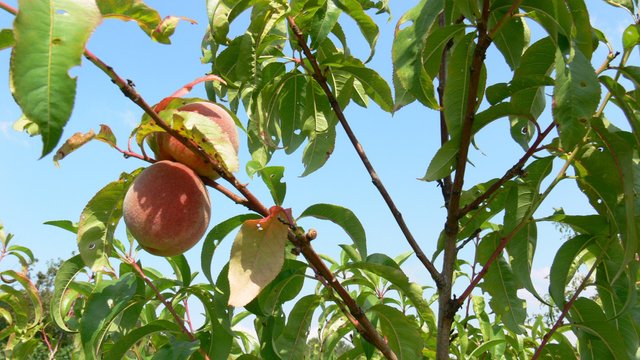 I have a still very small peach tree in my garden, it carries a few fruits that look really great, but since I moved it from another place 2 years ago, it is still struggling with the aftereffects.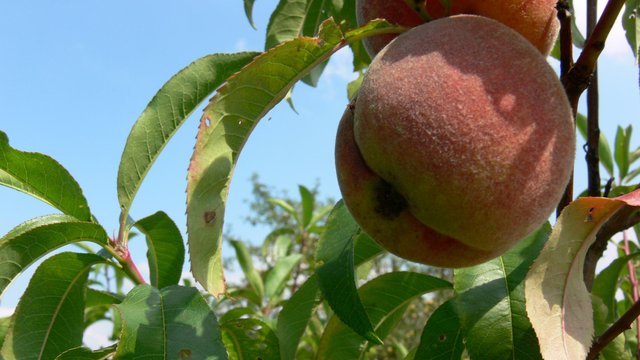 Tengo un melocotonero todavía muy pequeño en mi jardín, que lleva algunas frutas que se ven muy bien, pero desde que lo moví de otro lugar hace 2 años, todavía está luchando con los efectos secundarios.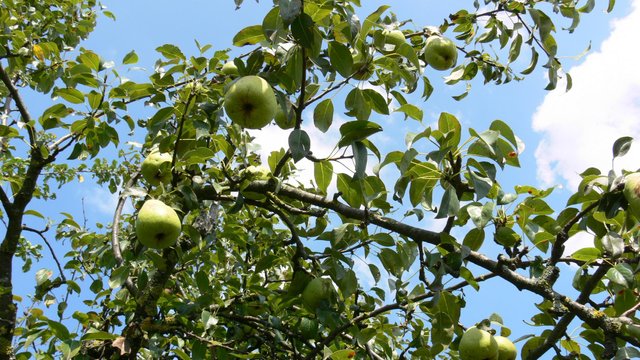 A 30 year old pear tree adorns my garden. A small, manageable one, this year it is overfull with pears, there is a lot of work for me to do, probably I give some away.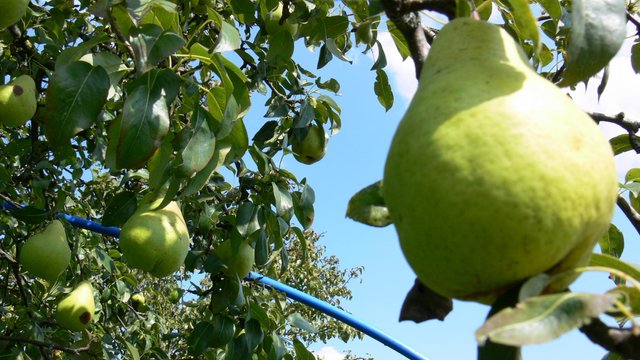 Un peral de 30 años adorna mi jardín. Uno pequeño y manejable, este año está repleto de peras, significa mucho trabajo para mí, probablemente los regale a alguien.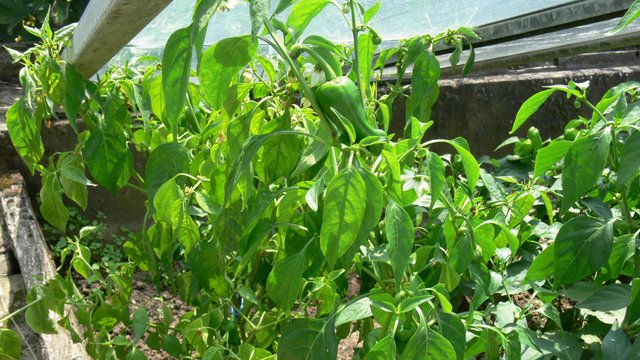 My Padrón peppers inspire me every year, they grow wonderfully, both the plant and the fruit. For some years now I have been planting them in the same place and every year they are a little less spicy.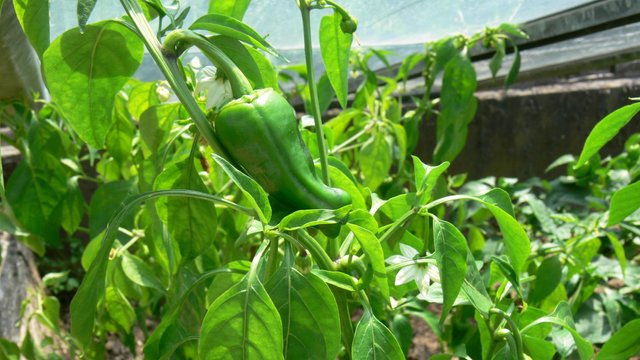 Mis pimientos de Padrón me inspiran cada año, crecen maravillosamente, tanto la planta como el fruto. Desde hace algunos años las planto en el mismo lugar y cada año están un poco menos picante.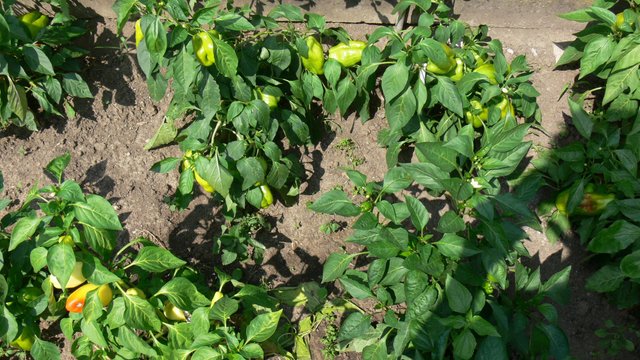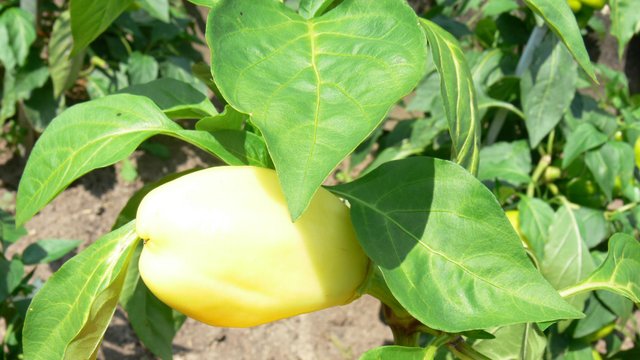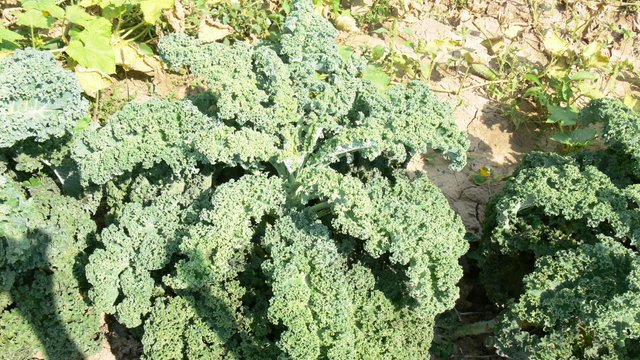 Kale is a vegetable that I love, whether as a salad or in stew, pure as vegetables, especially with hearty sausage or meat. It will be a kale year, hardly ever I have the plants become so huge.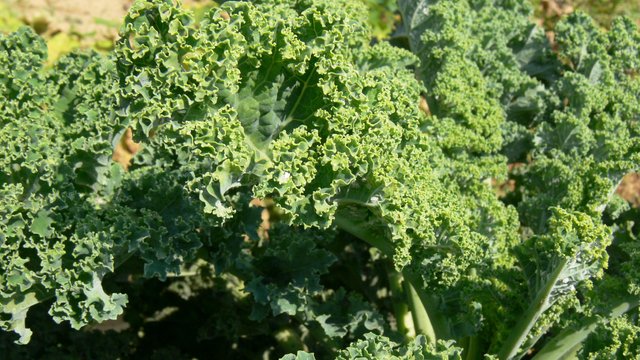 La col rizada es una verdura que me encanta, ya sea como ensalada o en guiso, pura como verdura, especialmente con salchichas o carne. Será un año de col rizada, apenas una vez que las plantas sean tan grandes.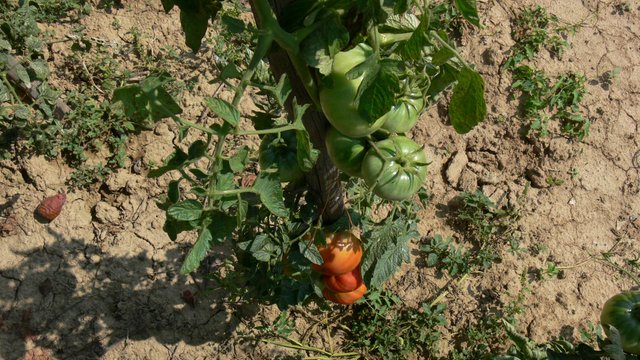 Also a tomato year is this one, I didn't even have to water a lot, because it rained every now and then, gardening is real fun if you are actively supported by nature.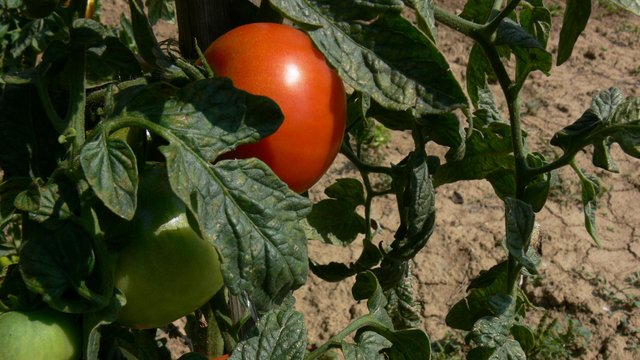 También es un año de tomates, ni siquiera tuve que regar mucho, porque de vez en cuando llovía, así la jardinería es divertida si la naturaleza te apoya activamente.

Thank you so much for your interest dear steemian.
if you have any questions or suggestions, please feel free to send a comment.
If you have written a post with related content I would be happy if you could link it below.
Apart from that I wish you all a lot of fun with gardening, voting and commenting.
Muchas gracias por tu interés.
Si tienes alguna pregunta o sugerencia, por favor siéntate libre de enviarme un comentario.
Si has escrito un post con un contenido relacionado, me encantaría que lo vincularas a continuación.
Aparte de eso, deseo a todos mucha diversión con la jardinería, la votación y los comentarios.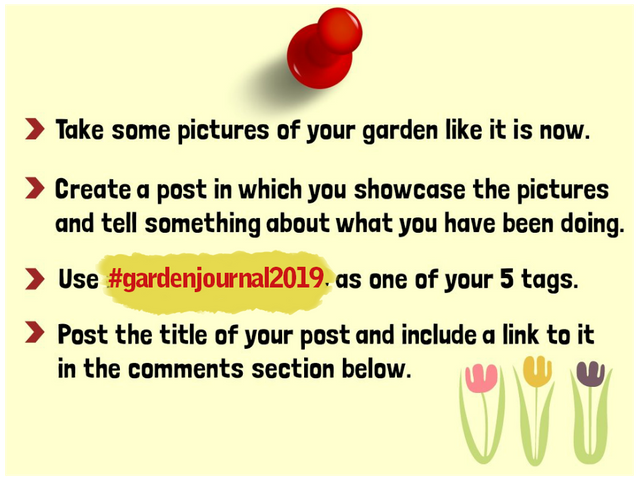 Click here to find the current challenge of @simplymike