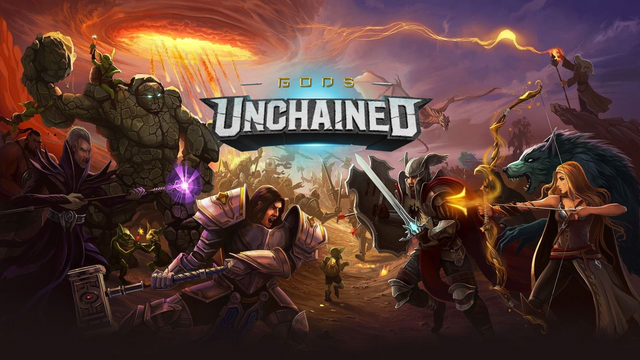 Hello I wanted to give a quick update on some of the cards I sold on Gods Unchained. I jumped in on the hype when the Legendary genesis treasure chests where being sold I bought one chest for close to .9 ETH and a couple of other lose packs.
Well below are the cards that I have sold so far and all within the same week the market was completed I sold mostly all on Tokentrove.
TokenTrove uses the 0x protocol to buy/sell collectibles. When you list an item with TokenTrove, behind the scenes we are making a listing for you. We aren't actually touching your collectibles. This listing is then shown to all potential buyers. When a buyer decides they want to buy that listing, TokenTrove sends the listing to the 0x contract along with the buyer's information.


Looks like I am sitting 1.80699 ETH with the Golden Gate Keeper being the most valuable. If I wasn't too hasty I might of sold it for 4 X the amount I sold it the week of the Market place.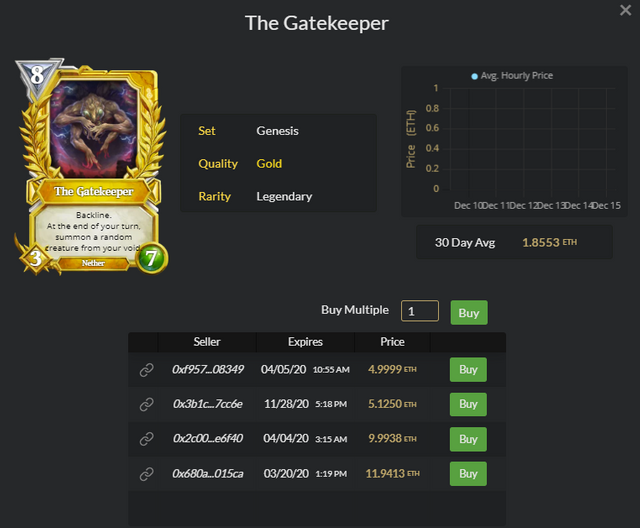 ---
You would think after being in Crypto so long I would learn to Hold a bit longer.