Thanks for participating in SteemChurch Golden Censer Challenge #22.
---
Compliments dear parishioners, I'm happy with how brothers are turning up in our church activities.
Here is the stats for Golden Censer Challenge #22 which has 49 participants coming from Steem blockchain and from our Telegram channel.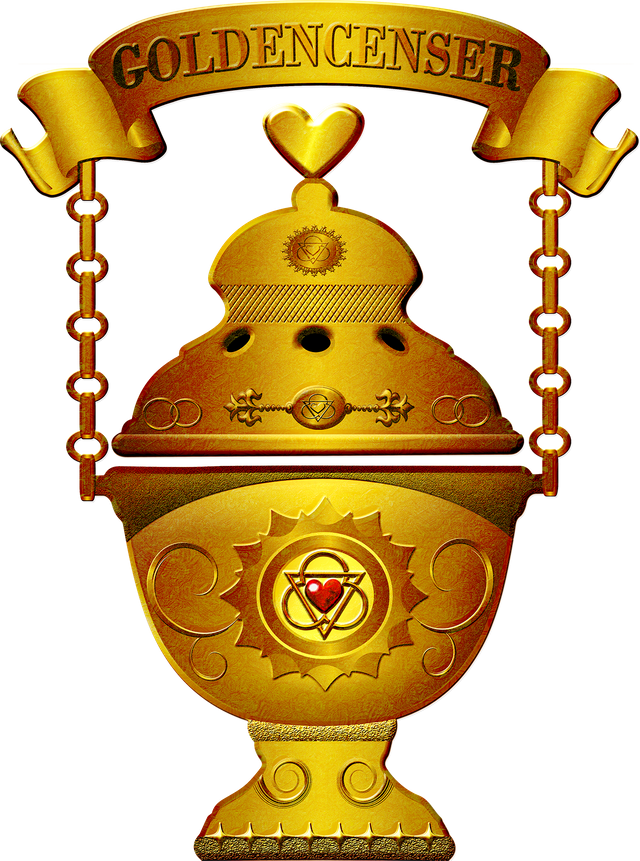 Steem participants:
ID: @praise-eu and victor.jc
Steem; @felixgarciap
Telos: felixgcia.jc
STEEM: @okeydillon
TELOS: dillon.jc
IDS: @anggy
anggy.jc
IDS: @jannie
jennie.jc
Steem: @gloriouskids
Telos: justina.jc
ID: nuella.jc
@nuella
ID: @chimza
zaram.jc
Steem: @Victoriaxl
Telos: Victoriax.jc
MY TELOS ID: ajoke.jc
STEEMIT ID: @adeola001
MY TELOS ID: bask.jc
STEEMIT ID: @bask
My entry goldencenser #22
darlenys.jc
Steemit I.D: @rechylove
Telos I.D: rechylove.jc
Steem: @elion
Telos: elion.jc
Steemit Id : @chiboi
Telos Id: chichi.jc
Steem Address: @zealx
Telos Address: zeal.jc
MY TELOS ID: ftouch.jc
STEEMIT ID: @ftouch
MY TELOS ID: hayomi.jc
STEEMIT ID: @hayomi
Steemit Id : @pana1
Telos Id: tubi.jc
Steemit:- @glotokens
Telos:- prettyglo.jc
Telos: Samy.jc
Steemit: samantha10
Steemit Id : @pop-bot
Telos Id: mmouse.jc
My Telos Account: naty.jc
My Steemchurch Account: @naty16
Glodencenser challenge
xioran.jc
Steemit Id : @prophet-r
Telos Id: prophet.jc
Steemit Id : @smilz
Telos Id: olasunday.jc
Steemit Id : @sunyday1036
Telos Id: sunyday.jc
@elosolezama
Lezama.jc
Telos: lualberto.jc
Steemit: luisalberto71
Telos: rociogf2.jc
Steemit: rociogomez
malena.jc
malenagarcia
SteemChurch Telegram channel participants:
Jachike
anelo.jc
Anelo Emma
aneio.jc
Elena
elenitate.jc
Tomas Borges
tomas.jc
Constance C.
goziem.jc
Mariela.jc
Amin
aminind.jc
Pst. Dominic
domobasic.jc
Mercy
Mercyamao.jc
eneidafor.jc
Nath Ibem
natiekay.jc
@alicargofer
alicar4.jc
Chima Kingsley
kingy.jc
@Adesquare2
adesquare.jc
Grace
gracea.jc
Delightee
delightee.jc
Samuel
Sam.jc
Alexis
axqtelos.jc
Join us today!
Benefits of registering with Steemchurch to Telos.
A new custom SteemChurch Telos account (ending in .jc)
Free TLOS gift.
Free ACORN gift.
Free RAM for activities
Free TLOS CPU delegation.
Free TLOS NET delegation.
Any many more fortunes that unfolds!
Steemchurch Telos registration form
https://forms.gle/JyR7orcDpxiFpqCg9
Telegram link
https://t.me/steemchurch_telegram/1374
---
---
Bible Copyright Reference: "King James Version", Holy Bible.
Please upvote and resteem this post if you found it good for others.
---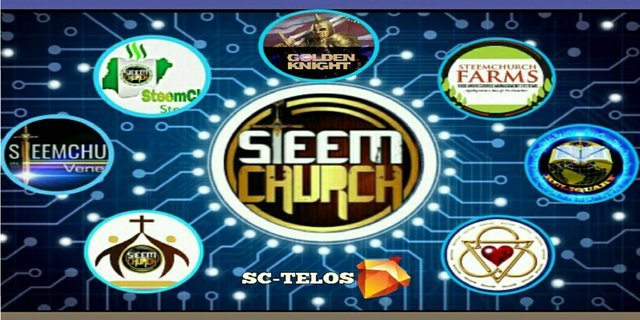 My shoutout goes to our sponsors:
@sirknight,@sniffnscurry,@pennsif,@adollaraday,@fundition,@charitycurator, @theycallmedan,@curatorhulk, @impactn-projects,@partiko.
My special thanks also goes to @adollaraday @reliquary @sniffnscurry @steemchurch @sc-g @sc-v @sc-n @sc-telos and all the parishioners.
Let your light so shine that they'll see your good works and glorify your father in heaven.
Join christian-trail curation trail @ https://steemauto.com , register and help in encouraging one another in steemit.

---
Thanks for your support.
---

You can also listen to our audio/video full gospel messages on our YouTube channel
For prayers and further interactions send us an email at maxdevalue@gmail.com
---
Reach out to me on steemit private chat @maxdevalue
AT THE INCREASE OF HIS KINGDOM THERE SHALL BE NO END!
---
Thank you for reading
---
Posted via Marlians.com