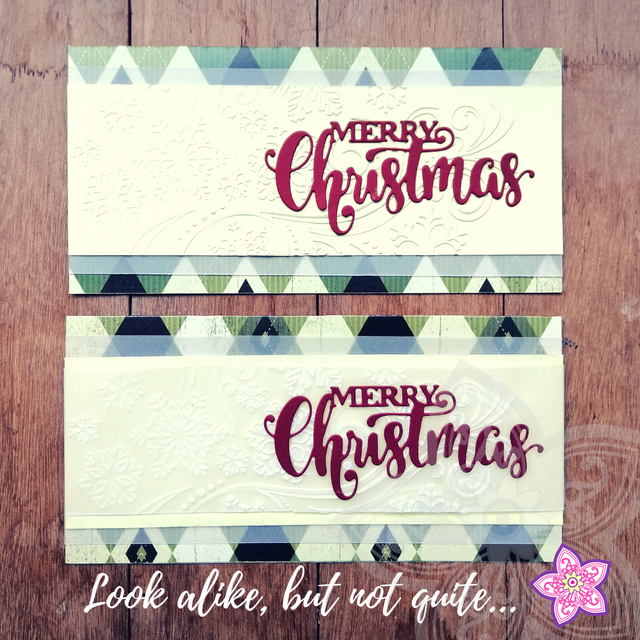 They look alike; but actually they are not...
After rushing up last night and finally got the time to take a picture (after some office havoc) you may not be able to see the difference at a glance, because of the background paper is the same.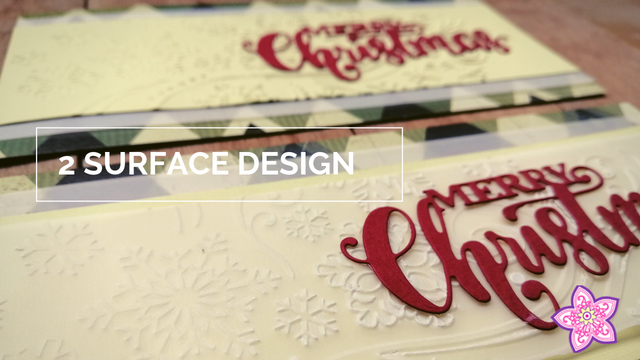 And if you zoom in a little closer, you will see that one of them actually has a "frost" effect from the Vellum's embossed surface.
These 2 designs are a lot simpler without hand quilled designs
And since it is a lot simpler but still I only have 1 unique design each (I can replicate another exact one), it would only be 0.5 STEEM cheaper.
So the product line and pricing will be as below: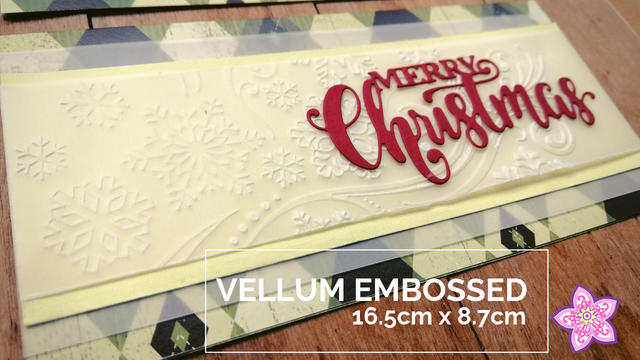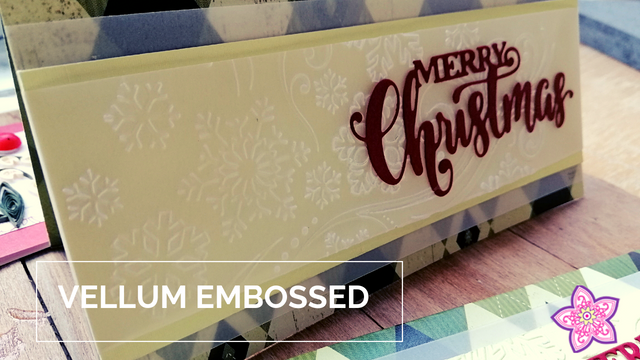 | Item | Name | Size | Price | Ready Made |
| --- | --- | --- | --- | --- |
| SFR002 | Regtangular 2 fold "Merry Christmas" card | 6.5" x 3.2" | 3.5 STEEM | Yes |
And here is the other one: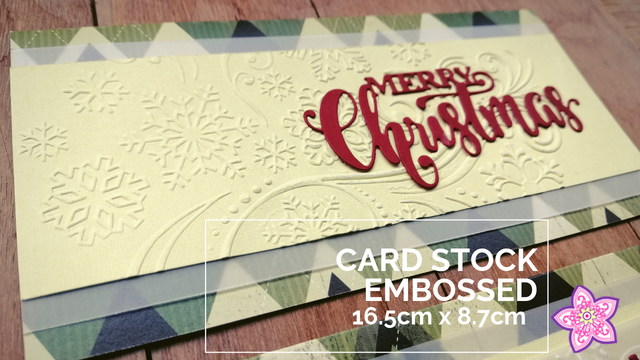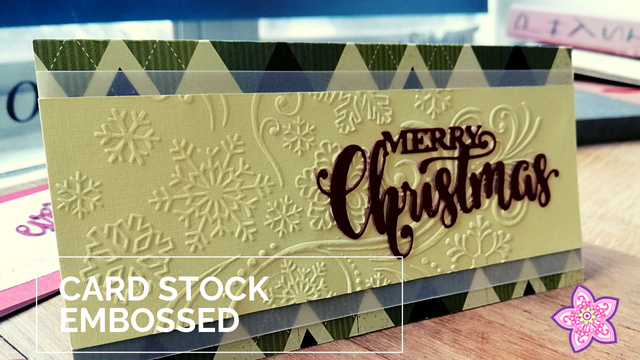 | Item | Name | Size | Price | Ready Made |
| --- | --- | --- | --- | --- |
| SFR003 | Regtangular 2 fold "Merry Christmas" card | 6.5" x 3.2" | 3.5 STEEM | Yes |
And not to forget the very first one: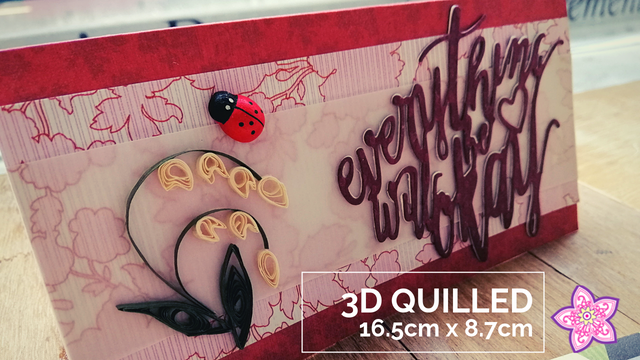 | Item | Name | Size | Price | Ready Made |
| --- | --- | --- | --- | --- |
| SFR001 | Regtangular 2 fold "Everything will be ok" card | 6.5" x 3.2" | 4 STEEM | Yes |
4 Steem because added with hand quilled work and a ladybug
Note:
Every card purchased here, there will be a portion that will be donated for #charity and also for burning
10% of the revenue will be BURNT to @null
This is also because I feel that with #hf21 coming and I am still seeing a lot of potential for commercial use for steem / sbd , I have decided to do the "burning run" for this round of sales to promote my trust for the Steem blockchain (Steemit) community
10% of the revenue will be donated to @gtpjfoodbank for their fund raising
The rest is going to split to 50/50 where I am hoping to cover steemfest ticket, and also to be liquidated for my parents' medical bills.
Date of Delivery: On - SteemFest 4 - week
I am hoping to personally deliver to you at Steemfest
Any inquiries / orders, please look for me at discord @littlenewthings#8151
So far all the 3 designs above have no repeat designs!
This means you will be having this one and only design from my entire creative collection
And I don't even have one for myself!
Which means this can be a well thought investment specially for someone you care about!
---
So, verdict?
Which one do you like? The one with card-stock embossing or vellum embossing?
Do share your views, you'll never know you might get something exciting in return!
---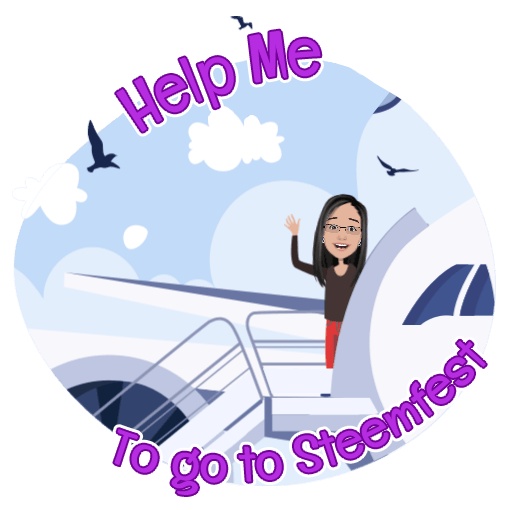 Ready for orders!
(with more designs coming)
---

ps: This is my old (lost and found) account, which I managed to retrieve my password after misplacing it for 1 year. @littlenewthings is my main account now; but this will be my account specially for commercial and charity use.


Yay! 3 years old!