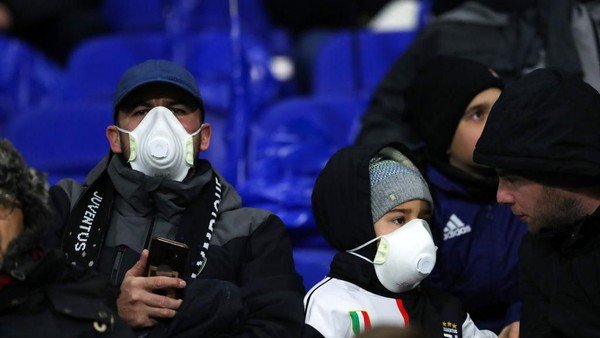 Corona virus that spread throughout the world, especially in Europe until now continues to infect many people, including government officials and football players. Especially in Italian Serie A, there are currently an increasing number of players who have infected the corona or covid-19 virus. Moreover, the latest is a number of Sampdoria players tested positive for suffering from corona virus.
According to some reports, the beginning of the Italian Serie A player who infected the corona virus based on the results of medical laboratory tests was Daniele Rugani. Then there were some Sampdoria players who had been infected by the corona virus at that time including Manolo Gabbiadini who was first detected, then continued to be infected other players namely Omar Colley, Albin Ekdal, Antonino La Gumina and Morten Thorsby.
The Fiorentina player also infected the corona virus, namely former AC Milan players Patrick Cutrone, German Pezzella and Dusan Vlahovic. But most recently, more Italian Serie A players have been infected by the corona virus, especially Sampdoria players Fabio Depaoli and Bartosz Bereszynski. While Cristiano Ronaldo, who was rumored to be positively affected by the corona virus, was only a hoax and at the moment Ronaldo is fine and is in Portugal.
Currently the Italian Serie A has been stopped completely by the Italian Prime Minister. The State of Pizza is the worst country affected by the corona virus in Europe and second only to the world after China. The impact of the corona virus also forced Juventus to quarantine 121 people. Meanwhile there were rumors that the Italian Serie A would not continue this season because of how severe the outbreak had spread in Italy. There are several options that will be taken by stakeholders in Serie A one of which is to cancel the 2019/2020 season competition so that this season there is no Italian Serie A champion.