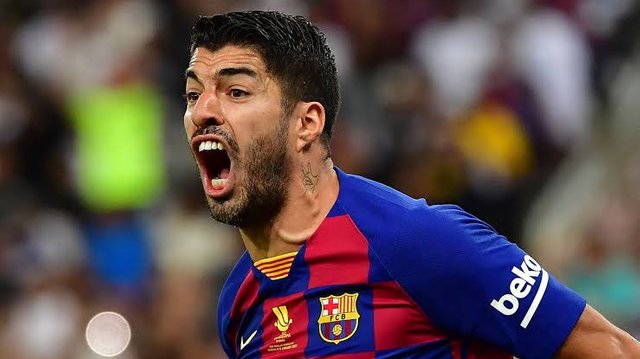 Image source
Barcelona Striker Luiz Suarez is set to leave Barcelona as the new coach Koeman said he was never in his plan this season, Suarez still have a season left in his contract of 5 years that was signed in 2016 which is supposed to run till 2021 but he has no option but to terminate the contract and leave the club for free.
He moved from Liverpool to Barcelona in the summer of 2014 on a huge deal around €76 million, during his six years with the team he has scored a total of 198 goals for the club and making him the club third highest goalscorer. He also won 14 trophy with the time spent with the team, Suarez is indeed a great striker.
However, Atletico Madrid are said to be interested in signing Suarez since they need a striker and they know how good Suarez will be for the team and they are considering a loan offer for Juventus who are interested in signing Alvaro Morata for €10 million plus option to sign him for €45 million.
Suarez will be a great addition to the team but I think koeman might regret ever saying he is never in his plan.