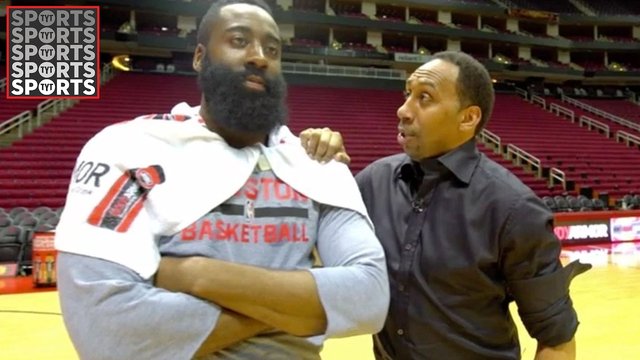 In a recent segment of ESPN's First Take where there's a debate or a question if James Harden of the Houston Rockets is inside the top 5 of the best player in today's nba.


Long time nba reporter and analyst Stephen A. gave credits to James Harden outstanding scoring out put for the last several years and Harden's ability to score in multiple ways. Harden is an 8 time nba all-star, 2018 regular season MVP and a 2-time scoring champion might get his third this season.


Harden averages 34.4 points per game to go along with 6.4 boards and 7.4 assists per game this season in 61 games. Harden was and usually knocked by nba analysts due to his lack of effort defensively but this season he is averaging 1.7 steals per game and also 0.9 blocks which is a testament that Harden can also play defense more than an average defender.


Tho I could name 5 player that are better than James Harden, but props to him for his effort to lead his team into winning ways so he deserve to be in the same category with the likes of Kawhi, Lebron, KD, AD, Curry in my opinion.