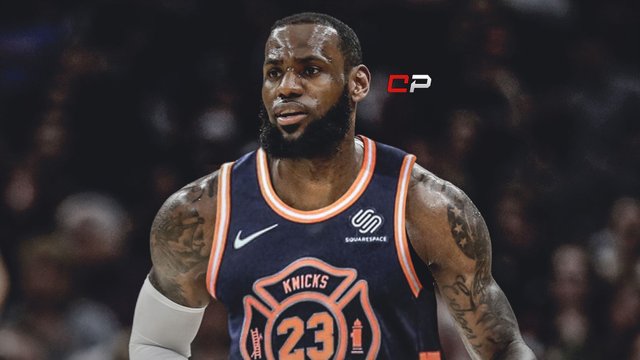 With the pandemic still affecting our NBA season but none the less we can still have some rumors about LeBron James. Marc Berman of the New York Post did a mailbag earlier this week and said look I'll never rule out LeBron playing with the Knicks before his career ends and a lot of you guys are probably saying why wouldn't Bron go to the Knicks.


He's not saying in the near future maybe for like his final year something like that obviously he's under contract with the Lakers through 2022 but keep a couple of things in mind LeBron loves playing at Madison Square Garden he's talked about that a bunch and he wants to play at least one season with his son Bronny James in the NBA.


That's still a few years down the road so it's very conceivable that LeBron would not finish his career with the Los Angeles Lakers. here's a deeper dive in from what Mark Berman had to say about this particular topic saying a lot depends not just on how his lakers title journey pans out but his son Bronny's timetable.


James finishing his freshman year at Sierra Canyon High School is 15 years old and is not eligible for the NBA Draft until 2024 under current guidelines. James whose Lakers contract expires in 2022 would be 39 by then he's made no secret of wanting to play with his son that would be the first in NBA history James is conscious of his legacy finishing it out in New York could add to his place in history.