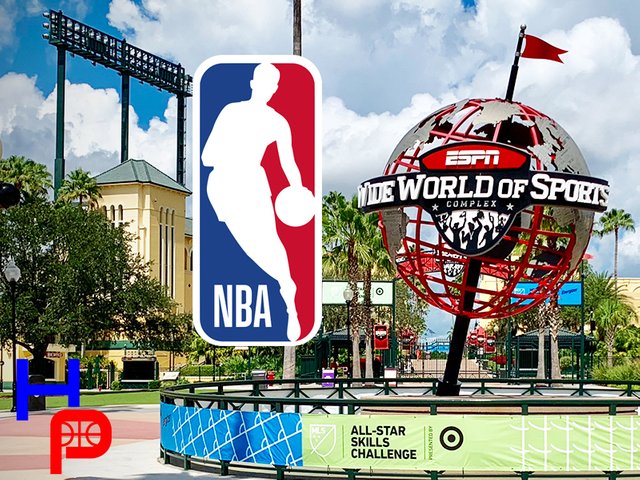 Hoop Press Photo
The NBA is coming back probably we're not gonna make any guarantees on this. But as far as we know it sounds like the NBA is making real headway toward getting the seed he started again Adam silver and some of the bigwigs up in the NBA. Silver had discussions about restarting the season in Orlando Florida at Disney World which would be a lot of fun in itself and then Adam Silver sent a bunch of surveys to all the GM's in the league all 30 of them.


Now we're expected to get some more clarity this week probably around Friday about what the NBA exactly is going to do. Some of the more specific topics they discussed were as follows they do have a two-step approach coming to restarting the season which would include two training camps one in their city so like if the Dallas Mavericks restart they'll play in Dallas and so on and so forth.
And then another two-week training camp wherever they decide to finish the season like Orlando Florida now another thing is that the NBA players are not comfortable with taking the test that is required to test for the virus if you've seen it it's really uncomfortable the players don't like that.


They're looking for a more comfortable way to do that and then finally they also talked about sharing different support services among the NBA team so whenever they get to wherever they're gonna play all the teams are going to share the same doctor. They'll share all the same security personnel that way and less people are involved in that way teams can stay as safe as possible.