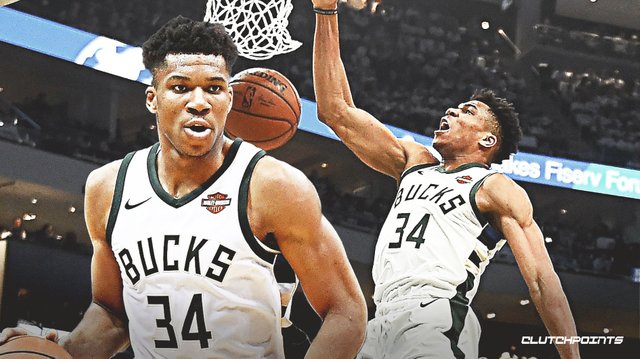 What is going on sports fans here we are with another article of NBA EXPRESS and today we are going to discuss the arguably best NBA player in the game right now, we are not going to talk about Lebron James anymore because the Greek Freak is taking the thrown as early as last season after running away with the Most Valuable Player award, a triple double machine and dominant at both ends of the literally unstoppable at scoring especially in the paint.
Not only Giannis is scoring 28 points per game with only less that three attempts from beyond the arc last season but he also dominating the rebounds in which he ranked 6th last season with only 5 true centers in the league has more rebounds than him. He can legitimately play all five position yeah much legit than Lebron James, Draymond Green and even better than Ben Simmons.
Its no surprise that Shaquille Oneal just freely gave away his superman nickname and he also said that only Giannis can use this. The 25 year old Greek native is dominating the paint but in a different way than when Shaq or Dwight was doing it, how is it different? well mostly Shaq's or any dominant centers dunk or unassisted dunk came out from the post but Giannis' he is driving from outside the three point line and still considered unstoppable.
Giannis is demolishing the defense and bullying defenders through dribble and drives like a point guard and center in one body and imagining taking or absorbing that force is scary. He can do even side steps, he is listed at the power forward position but he is literally playing all positions in every single game at both ends of the floor defending from point guard up to the center position.