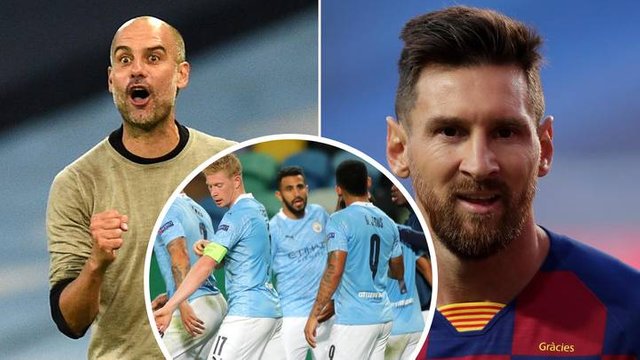 source
Barcelona should start making necessary adjustment soon enough, with rumors saying that president Carles Tusquest should save more money to avoid financial crisis in the team. And of a truth messi's big salary could play a big role in this.

source
Meanwhile at the other hand Manchester city are offering messi a pre-contract agreement for him to move over to Etihad for free as soon as the season comes to an end, what baffles me is the fact that Barcelona are talking of signing in more players despite their heavy debts piling up for them.
They have eyes on the Manchester city center-back Eric Garcia. Man city even quite knowing that his contract in the club is almost over they are still bent on giving him out for 20m pounds. I think he should be released on time for him to continue his career elsewhere.
My thoughts, if messi finally agrees signing the contracts with man city is he going to finish his career there? It came as a good news hearing that man city are offering messi a contract, if it work out it indeed is going to be a good news for Manchester city, they will keep wining and wining