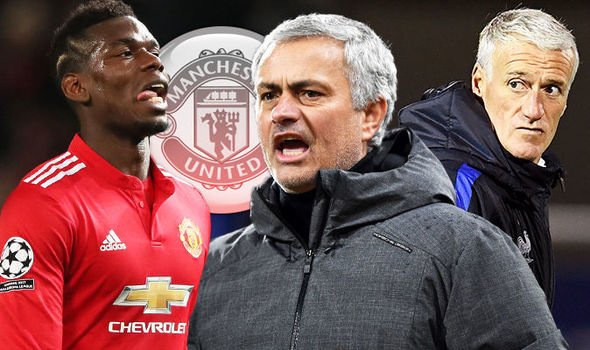 source
Deschamp observing the way Pogba behaves has run to a conclusion that he is not happy being in the club any more, for me I think He's still "important" for Man United.
was very glad when Gunnar Solskjaer told Deschamp that Paul Pogba still remains an "important" player for Manchester upon suggestions from Didier Deschamps that the midfielder is sad at Old Trafford. I wonder why sometimes people won't just want to mind their own business.
Pogba has just started only two of United's last games, and it gave coach Deschamps reason to say what he said during international break. what Paul needs now should be adequate improvement, and as the international break is on now hope it help him improve.
Me I have great concerns over the fitness of Victor Lindelof and Marcus Rashford as they go on international break, won't want any loss for united.