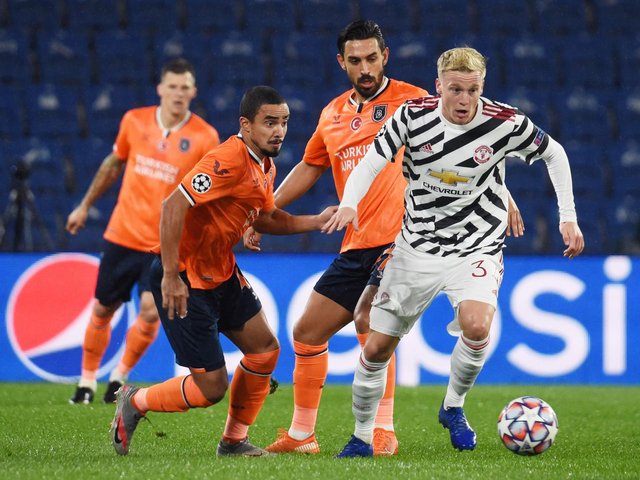 source
In last night games, Donny van de Beek was everywhere for Manchester United. Passing tempo centrally (which frees up Fernandes), tackling, clearances, smart movement to limit space for the opponent. Absolutely fantastic first half. i really enjoyed the game though. even when lately the boys where not performing too well and made me lost faith in them.
Donny van de Beek's first half vs. İstanbul Başakşehir was someting i enjoyed, it has indeed showed that his coming was not for nothing. just imagine, 90% pass accuracy
47 total touches
2 tackles won
1 chance created
1 clearance... all by one man.
Creativity is indeed his second nature, Manchester United need players like him to bring back the lost glory. because of the performance of van de beek Bruno, Rashford, Martial were at thier best. oh how i wish it would continue like this it will be fun and really good for them. i think they should continue working with this same spirit in their next games. but still i discovered there are some players that improved a lot, in the hands of the present coach... what is you take on this?