In HCMC, it's very common to find rooftop restaurants or bars. This is the most highest rent to obtain if you have a space like this. What you see here is actually taken a few weeks back when I attended a dinner event organised by several colleagues.
There is an indoor dining area while this is the outdoor dining area. They have decorated it with plants all over and small spot lights to make it cosy. Nice place to chill out for a decent meal.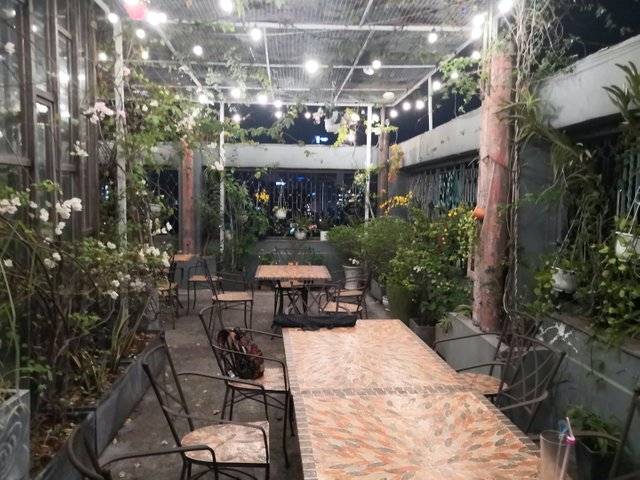 I could actually see the skyline of the city though it was kind of dark except for the street lights. Maybe I should share the skyline photo I took instead of this outdoor rooftop photo. Guess it will have to be for another post.
Hope you enjoy it as much as I do.

Come join in on the fun and TAG a friend. To know more, check out this Post
RULES
Only photography-related posts.
Use the #qurator tag as your first tag.
Mention the Photo Friday competition in your post title or somewhere in your post.
Post your link as a comment in this post to officially enter.
Posts cannot be older than this post.
Your entry will not count if you aren't following the above-mentioned rules.
All entries will be reviewed by the Qurator team.
Competition open to all Steemians, not just Qurator members.
Only the first photo in your post will be evaluated for the competition.
Only one entry per week.