I'm no that into Nintendo or kid's games in general. But The Legend of Zelda: Majora's Mask is a special game where you grow into the game as you grow older instead of growing out of it as time flies by. It's a game that makes you realize whole new aspects to it when playing older going beyond just simple nostalgia. Majora's Mask - Terrible Fate by talented creators at EmberLab reminded me of this greatest gem of Nintendo games lineup.
A Live Action - CGI Gem From 3 years Ago
Behind The Scenes Footage
Learn The Beauty and Maturity of An E Rated Game
The games was directed by Eiji Aonuma and Yoshiaki Koizumi
The was written by Mitsuhiro Takano, Shigeru Miyamoto and Yoshiaki Koizumi
Koji Kondo and Toru Minegishi composed the music
Another Theory About Majora's Mask
These guys have some real talent and I want them to do their best. They are the main reason I'm wring this article today. I want their works to be known better and have the funding to do what they do best and tell the best kind of stories that can have a real impact on people's lives.
Ember Lab strives to create immersive stories through technical innovation, compelling characters, and cinematic worlds.
Founded in 2009 by brothers Mike and Josh Grier, Ember Lab began as an animation and digital content studio. Our portfolio includes character-driven commercials and animated shorts for The Coca-Cola Company, Hisense, and MLB.
We are driven by a passion for telling stories. In the studio, the lines between technical, design, art, and story disappear as our team focuses on delivering immersive experiences that match our passion.
They Have Some New Gems in Making
Few More Amazing Works By EmberLab
༺༴ Secluded in densely forested regions, Mooncatchers communities gather in places of natural balance. The bright eyes and majestic sounds of these mystical animals are said to guide spirits to and from their heavenly homes. Small shrines are often built around Mooncatcher communities to mark the sighting of these elusive creatures. ༴༻

I'm happy to see the above video has zero dislikes at the time of writing after over 19K views. These small things are a beauty to witness. On top of that, they have made advertisements too. I'd be happy to see EmberLab get more work commissioned to them :-)
Dust: One of The Greatest Short Films Ever Made
This short film project gained traction when director Mike Grier & Ember Lab production created a Kickstarter campaign asking for $80,000. They ended up receiving $101,030 and finally years late they have officially released the short film for free.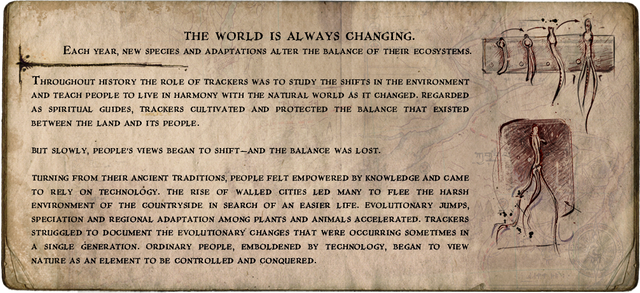 If You Find This Valuable ; Please Share Around :-)
Posted via neoxian.city | The City of Neoxian