Hi friends , as you all know ,we are in last 13 days of season and I think it will be interesting to track the progress how the game will end in next 13 days.
So in the end of this post , I will compare the stat with my previous post
So lets start with the season countdown: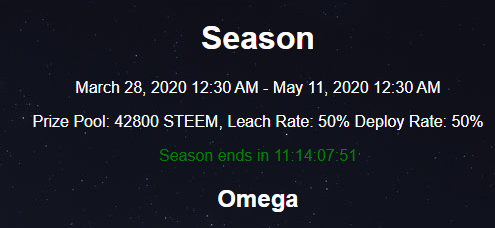 Top 10 player currently in season.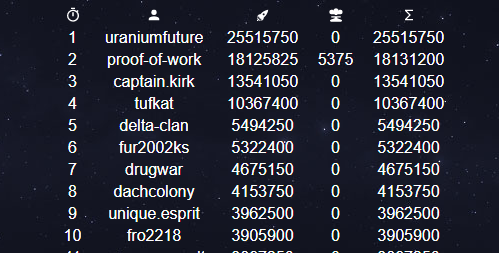 So today, Unique.espirit is new entry in top 10 and mancer-sm-alt lost it's place from top 10. Off Course players at top now have burned more SD.
Total Stardust supply currently:

Ahh! this is nice reduction in supply and may be least I am seeing but still there are 3 legendary Uranium planet and there burning can add 27 million of SD in game.
Top 10 Wallets currently: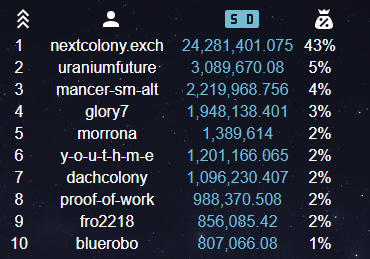 Overall Supply is reduced and supply in exchange is also reduced .Look like lot of stardust is bought from Exchange and used for upgrade of Yamoto. I guess Uraniumfuture i.e current number 1 has purchased a large amount of SD.
Market price of Stardust:

So bid price is improved a bit from yesterday bid price bust ask price is dropped from yesterday price. Really interesting to see how SD will perform before this season's end.