When the virus eventually disappears I figure that we may have a few Garden centers that will go bust. It has been all over the news about canceled orders and rotting plants.
...'the image above is from February 2015. Just 5 years ago'...
They are plentiful in the UK, and even before the current crisis hit, there appears to be several hanging about asking to be explored.
I was tipped off by a YouTuber about Holland Gardening Center. He told me not to expect much so I made it a double trip with SpingSide Mills being the other one (not written yet).
Finding it was not easy as it resides on a new road and my old car's SatNav data only reaches up until 2012.
I came across it purely by chance after heading to the general location with only a road name written down.
The grounds looked quite sealed up, but once again my informant had generously revealed an access point and it was not difficult to find.
This Asda delivery van man seemed content on having a snooze right outside the front gate. Fortunately, that was not the way in.
The garden center was subject to an arson attack in 2018, and the report here says it will need to be demolished. There seems to be little evidence that this is underway.
I would fully expect a derelict garden center to have plenty of plants and weeds and was not disappointed.
They did keep catching me and being face height can sting if you're not careful.
What I would call the previous outside area was completely gone. The metal roofing remained along with remnants of what may have been once plants.
The indoor area had fared a little better, but even there many parts of the roof had suffered from what I would guess some kind of inferno.
…'even during an intense fire, some of the woodwork always seems to survive'…
I would hazard a guess at the offices being in this very dark corridor. As I didn't have my big light or even headlamp, I avoid going down here.
It was so black I couldn't see a damn thing, and the blackened walls were hardly helping.
What was this overturned tree; something that once had a sellable price or a big weed that has gone mad?
The back area was considerable is size but yielded little of interest. Anything metal had rusted badly as you can see.
There were plenty of plant pots, of all sizes.
Close to the bottom was a small lake with a tarpaulin covering the edges; did they sell live fish once?
The daffodils were just sprouting and this was about the closet to thing to life I saw in the Holland Gardening Center.
…'you do have to watch where you walk, standing on this would be a huge ouch affair'…
This portacabin may have escaped the fire but not the vandals.
Google Maps showed a closed-down school next to the Holland Gardening Center, but on inspection, it had been demolished. Bummer.
On exiting, I couldn't help but notice what looked like a working Security system. Is there really anything worth securing in this wreck of a place?
I walked in full view of the cameras and gave them a goodbye wave. I would think the owners have stopped paying for their services some time ago.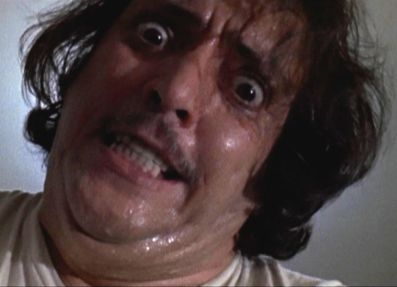 If you found this article so invigorating that you are now a positively googly-eyed, drooling lunatic with dripping saliva or even if you liked it just a bit, then please upvote, comment, resteem, engage me or all of these things.