PSALM 18:2
The LORD is my rock, my fortress and my deliverer; my God is my rock, in whom I take refuge, my shield and the horn of my salvation, my stronghold.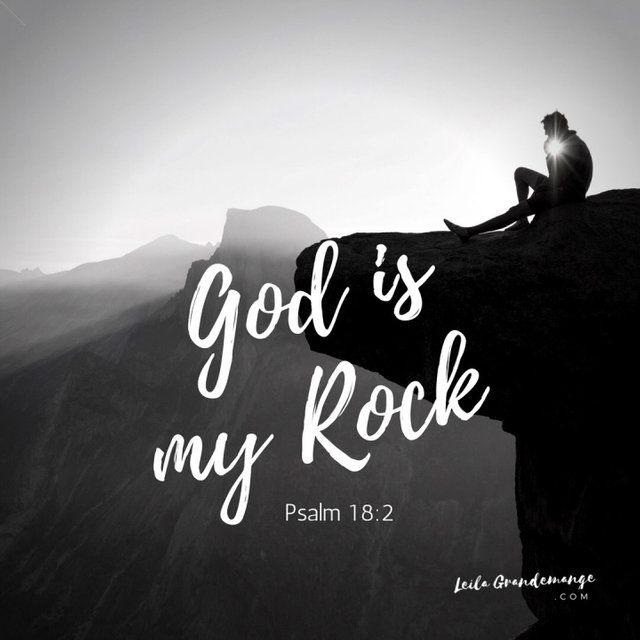 Image Source
I need no other argument, I need no other plea, it is enough that Jesus died and that He died for me.
On Christ the solid rock I stand, all other ground is sinking sand.
There is no rock that is solid except God who is the best rock we can stand and not sink down.
God is the only rock we can trust to stand on when we are faced with challenges and not be afraid of sinking down.
When things aren't working out just fine, it is only in him we can put our trust in. He will always protect us and hold our hands when no body is there for us.
If we know God and hold Him by His word, we are sure of soemthing, that He will stand by us when things go shitty.
God is the only rock that can never sink because He is stronger than the strongest.
Let us learn to always run to Him for help anytime we are lookng for who to lean on when we feel all hope is lost.