I smiled all through the moment I saw this new look and the new identity of our home of blessings - @Heartchurch. My heart is comforted that finally, we have a home that is not defined by space or platform, but by love and healing. I appreciate the mother of crowds - @Darlenys01 who has never been tired of running with the great vision @Sirknight received.
I am a testimony to blessings received through @Steemchurch on Steem and on Telos blockchain. I must say, I have made a living here for the past two years of being here. My testimonial would never be complete without the mention of a brother - @Uyobong who showed me the way here.
Within these two years, I've fed myself and others, I've paid for my accommodation and I've met other needs for myself and others and grandly, I see a new phase where my dreams of nurturing orphans would become a reality. It is indeed our season of more blessings.
My solace is the word of Christ Jesus in John 10: 7-9 that says "Therefore Jesus said again, "Very truly I tell you, I am the gate for the sheep ... I am the gate; whoever enters through me will be saved. They will come in and go out, and find pasture. " I see pasture all the way. I see things growing and greening.
It's time to see projects begin to sprout and grow to maturity in @Heartchurch. Our home is beautiful and there is enough for all to feed and be nourished.
Many things have happened while I was away, in all I am more than a conqueror. Get ready for more of my testimonies. I am glad to meet you all hearty and strong.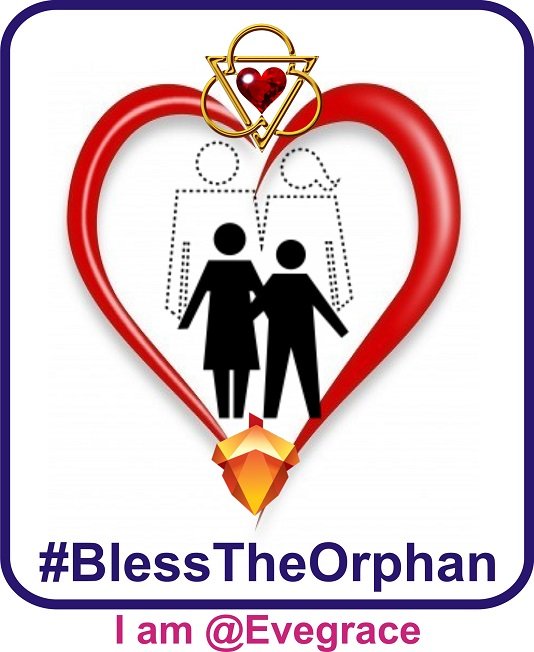 SUPPORT MY STEEM-POWERED PROJECT - @BLESSTHEORPHAN
@BlessTheOrphan project is targeted towards children and teenagers who have lost either or both parents and are going through difficult times to survive. The affected will receive relieve materials including food, clothing and educational support from @BlessTheOrphan project in a bid to help them survive.
Moreover, the vulnerable girl-child (even with both parents) will be considered in this project. While I grew up, I had been hurt because I had no one to talk to nor be concerned with my worries. I know the pains such girls go through and @BlessTheOrphan project will be a coverage for them. In this part of the world, some girls are so neglected that some rarely have access to the basic woman's need such as sanitary wares. #BlessTheOrphan project will be a coverage to such.

Friends, Beatitudes (HEARTs) is for all, Be a part of this Blessing...
---
---
---
---
Hey! to you trying to give-up, wait yet a bit. Your sorrows and troubles are not the end of you. You will smile again. Jesus is the bright and morning Sun. He will lighten you day. To @Steemchurch parishioners. Hold on and keep the hope concerning Telos Village, surely, I believe that many tears shall be wiped away. I hope to see you all in @Steemchurch Prosperity Village!


I hope you'll engage my post with your comments, upvotes and resteems. Thank you.